Hungary is home base to some of the folks that wrote the book on hide photography in Europe. I was able to spend a week trying various locations around Hortobágy National Park for some of the iconic European species that breed in the area.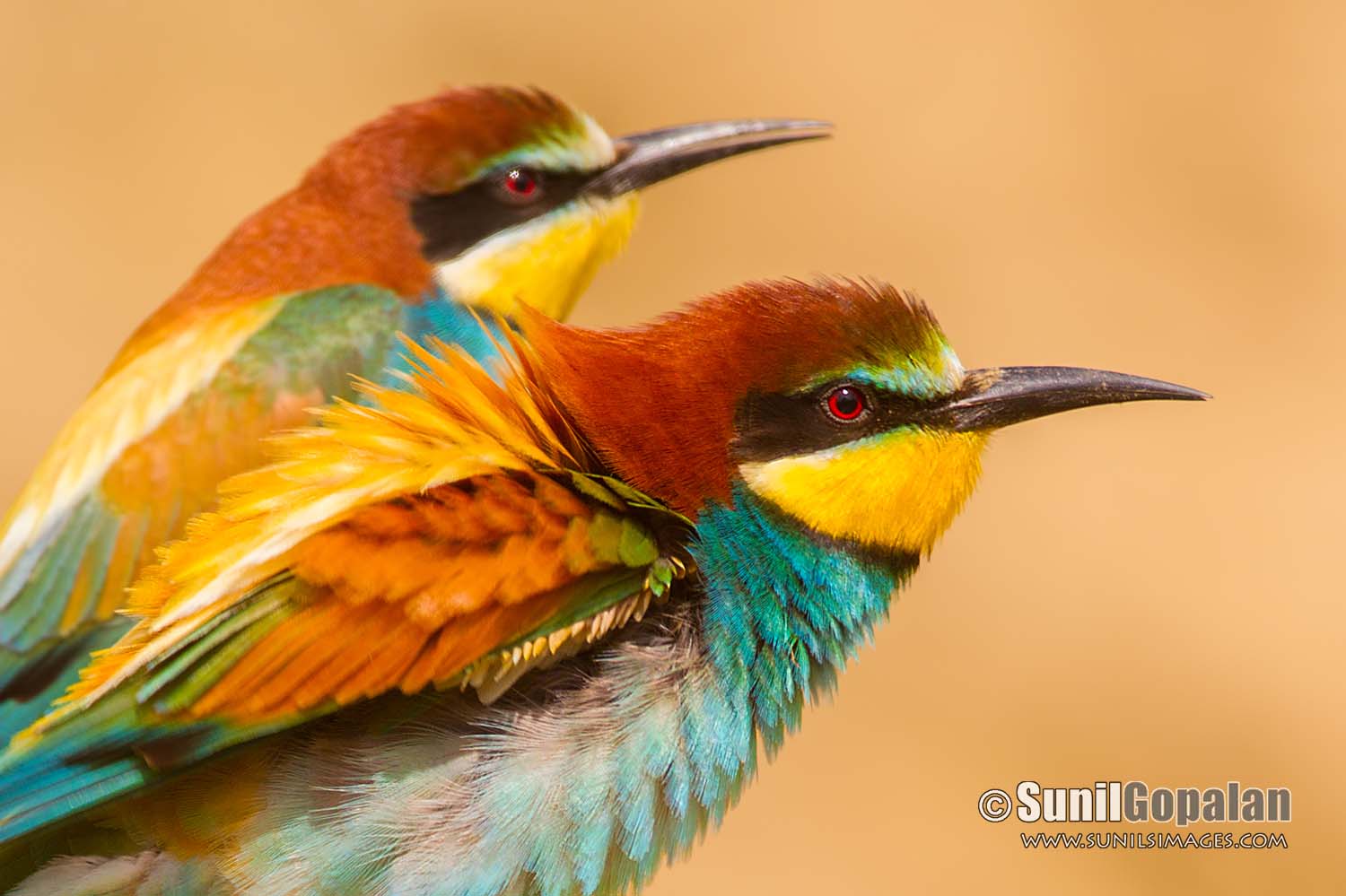 ---
We started off in a hide to photograph Hoopoe at a nesting site. Hoopoes are colourful birds found across Africa, Asia, and Europe, notable for their distinctive "crown" of feathers. This Corn Bunting also made itself known.
Some time in a tower hide in front of Red-footed Falcon nest boxes – meant a lot of action from several pairs of these gorgeous birds.  True to its name, the Red-footed Falcon has red feet! 
European Bee-eaters could be photographed from a hide set up near a farm. Spectacularly colorful and unmistakable long-billed insect-eater with a bright yellow throat, gemstone-blue belly, and flame-colored back – these birds are mesmerizing.
Water birds were a tougher subject from a sunk blind near a pond. They remained somewhat distant and no special behavioral shots were achieved here.
There are several woodland hides around to shoot passerines. Water is a precious commodity here and a lot of small birds made their presence known when offered water deep in the woods.
The shorebird hide was also one of the less productive ones. There had been a number of Ruff earlier in the season, but unfortunately they had all departed.
The Egret and Stork hide had just this one Grey Heron – but it did give some decent photographic opportunities.
Other birds and wildlife photographed across various hides around the park:
Before I left Budapest I did manage to spend a night shooting some iconic scenery!