I had the opportunity to spend a week of May in Finland this year. I have always wanted to see Ruff in breeding plumage and this was my opportunity to do so. For a short duration each year, Northern Finland offers a great opportunity to see displaying Ruff – one of the most stunning species of shorebird in the world. I did my research, packed up my Collins and made the decision to leave behind spring migration for a week while I hopped the pond.
It took about 24 hours to get from Madison, WI to Kuusamo, Finland (via Minneapolis, Amsterdam and Helsinki). I timed my visit to pad my European list a little. Kuusamo is a small town in the Northern Ostrobothnia region which is very close to the Russian border. I ended up with 35 lifers on day one – which was an auspicious start. I spent daybreak on day one on the lekking grounds of Black Grouse. It rained for a while but was quite the experience.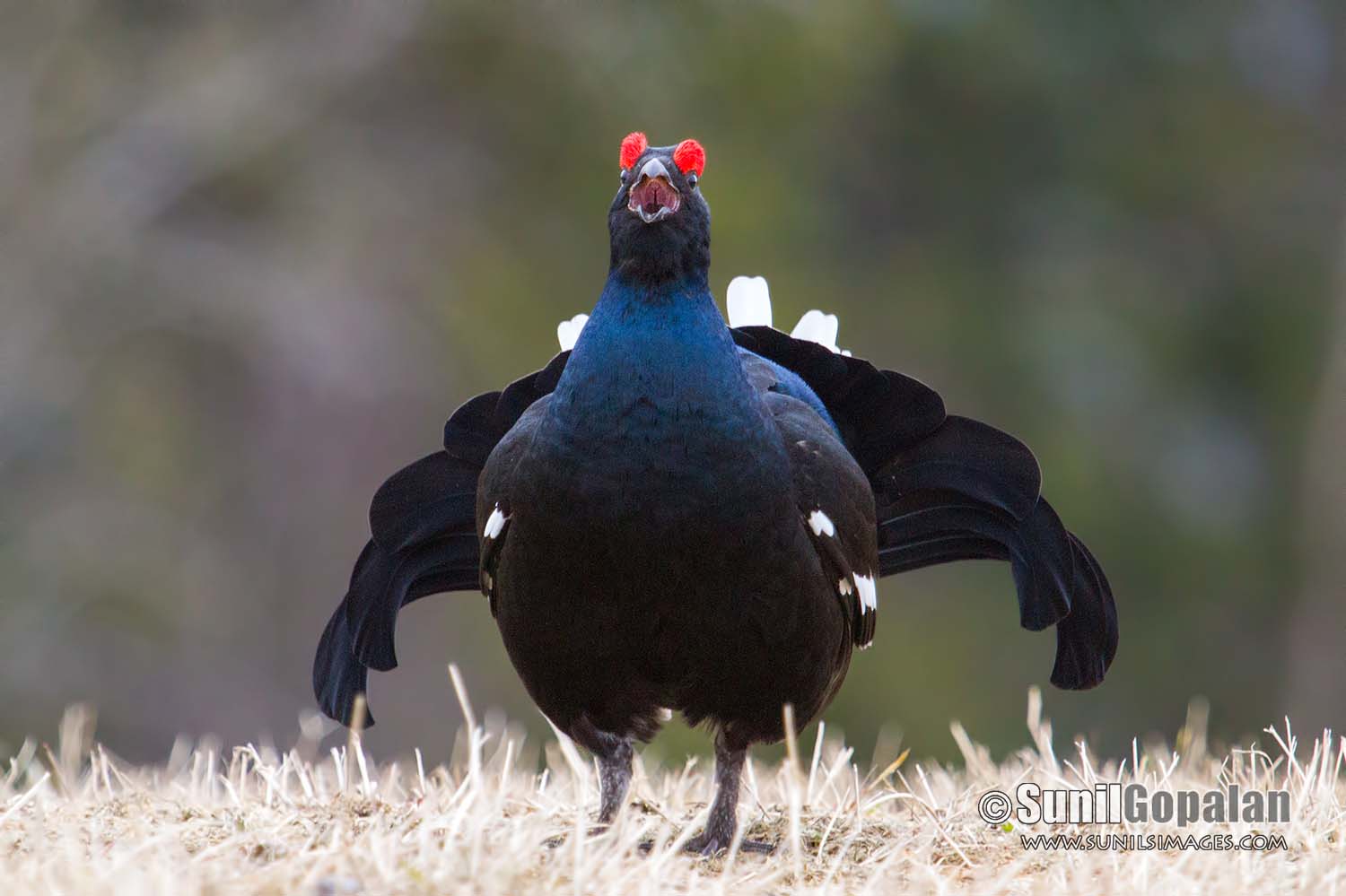 The rest of the day was spent checking out waterfowl from various observation towers and relaxing with some common passerines in the neighborhood. I notably was able to finally and legitimately add Whooper Swan to my life list and was able to see the Eurasian Teal in it's home (after seeing one in Columbia County about a week before that!).
At night I proceeded to go to a blind to photograph Western Capercaille – the largest member of the grouse family. Why at night? The displaying Capercaille are very sensitive to disturbance. They arrive at the lekking grounds (if you can call it that – basically a small clearing in the forest that looks no different than a million others but is somehow special) late at night and spend the night in the trees. If disturbed by human activity any time during the night or early morning, they will abandon the area. So the only way to do this is to get to a blind the evening before and spend the night there. The weather was miserable, there was still snow on the ground and it was generally cold and rainy. The following are the photographs I was able to capture over two nights spend in a cramped blind.
After three days in Kuusamo, I took an express bus to Oulu – where I hoped to get my target bird. I spent an awesome couple of days in the Liminka Bay visitor center. Liminka Bay is an internationally important wetland blessed with outstanding shorebirds – including the seriously elegant Black-tailed Godwit and of course – the spectacular Ruff. Two mornings with the Ruff yielded some great experiences. Unfortunately, this was the rainiest May Finland had seen in decades and my poor light followed me here. These are however the photographs I did manage to get: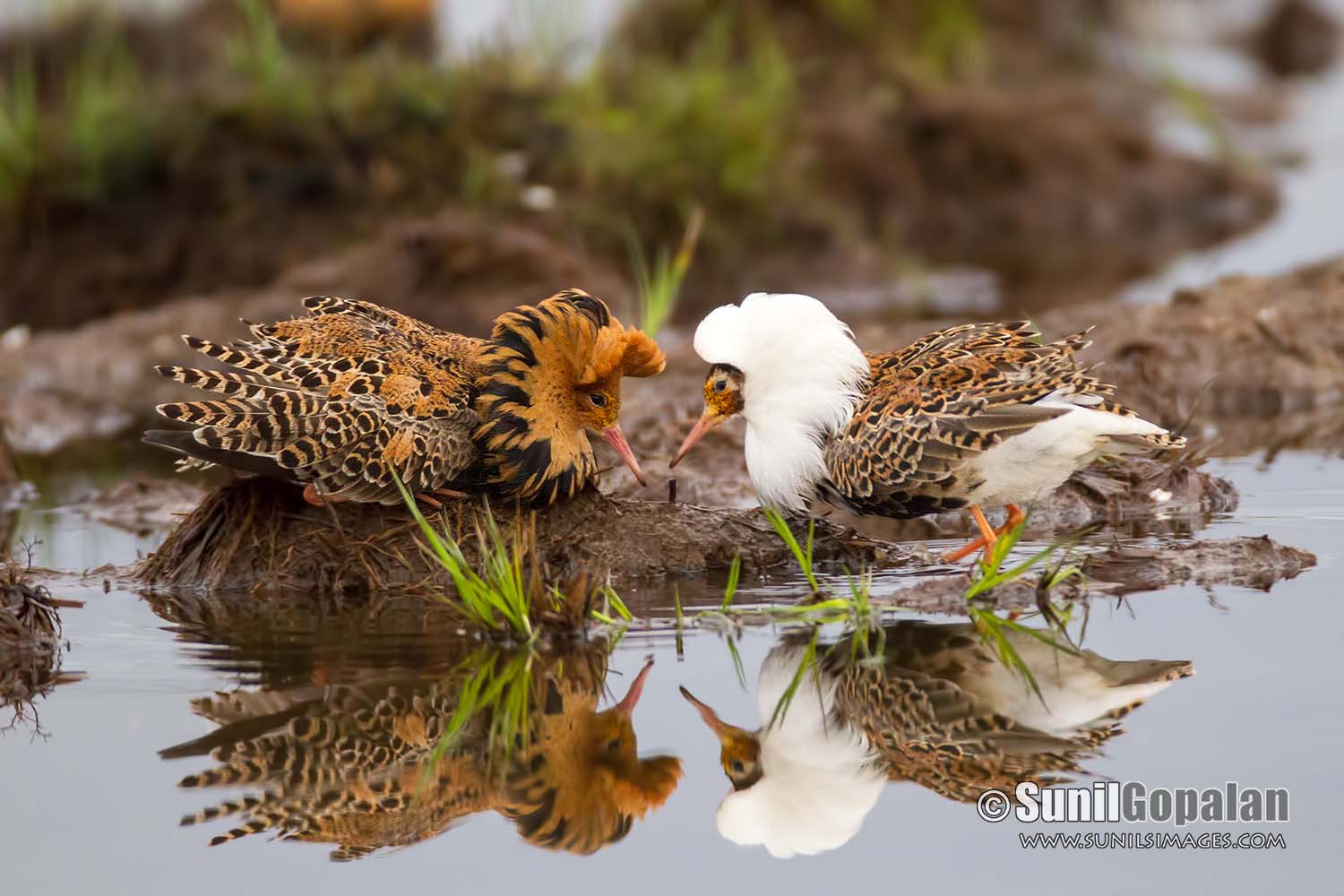 I had lots of downtime where I photographed several other birds which are aggregated next. I have to call out the Slavonian (Horned) Grebe pair in a suburban pond near my Oulu hotel which were especially tame and provided me with great photo ops. Also noteworthy were recently fledged Tengmalm's (Boreal) Owl and a Ural Owl on nest.
I spent about 7 full days on this trip including transit to and from Finland our of Madison – and possibly slept about 24 hours during that week.