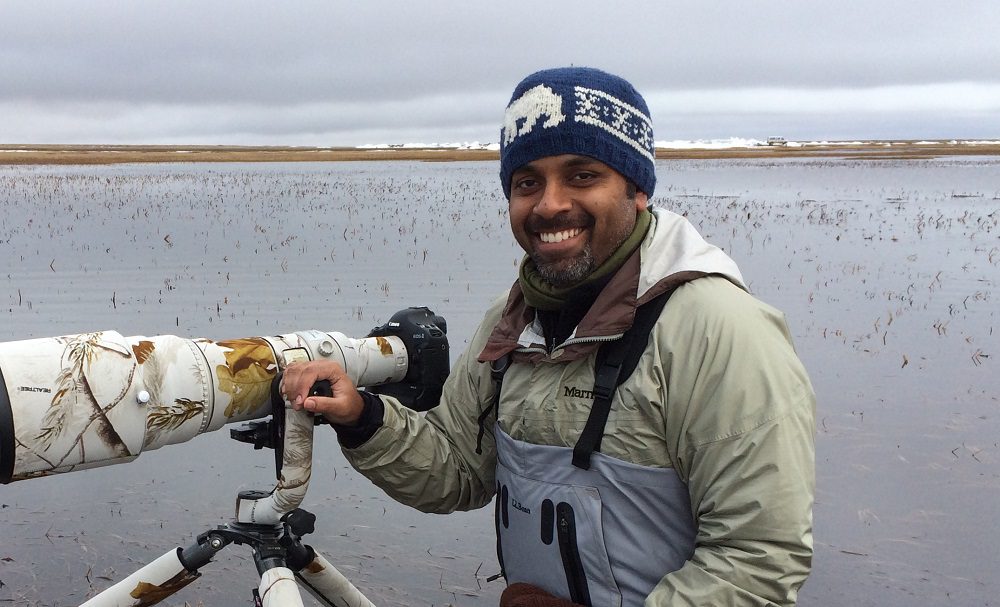 ---
I was interested in birds long before I photographed one. The challenge of observing a small and wary creature with the capacity for flight is only compounded many times over when one is also attempting to obtain a good photograph of it. This challenge has driven me to various corners of the globe, spending significant amount of time to not just photograph the birds, but to understand them and capture their essence on camera. I have photographed birds on five continents.
Regardless of the nature of the species, and whether they are a relatively common one from my Wisconsin backyard or an exotic one from Africa, I hope my photography highlights something unique about it and leaves you inquisitive to know more and keep your eyes and ears open the next time you take a walk outside.
My work has been published in features including National Geographic, Audubon, Birding, and National Wildlife. Besides being in several private collections, it has been exhibited in the Smithsonian National Museum of Natural History in Washington DC, the Somerset House in London, and the Overture Center for the Arts in my home town of Madison, Wisconsin. Notable awards include recognition in British Wildlife Photography Awards, Nature's Best Windland Smith Rice Awards, Sony World Photography Awards and the North American Nature Photography Association Showcase.