I'm thrilled with my win of the Fisher Prize in the 2023 Audubon Photography Awards. The winning photograph shows the interaction between a pelican in the water at night and the ghostly silhouette of a shark swimming up underneath it.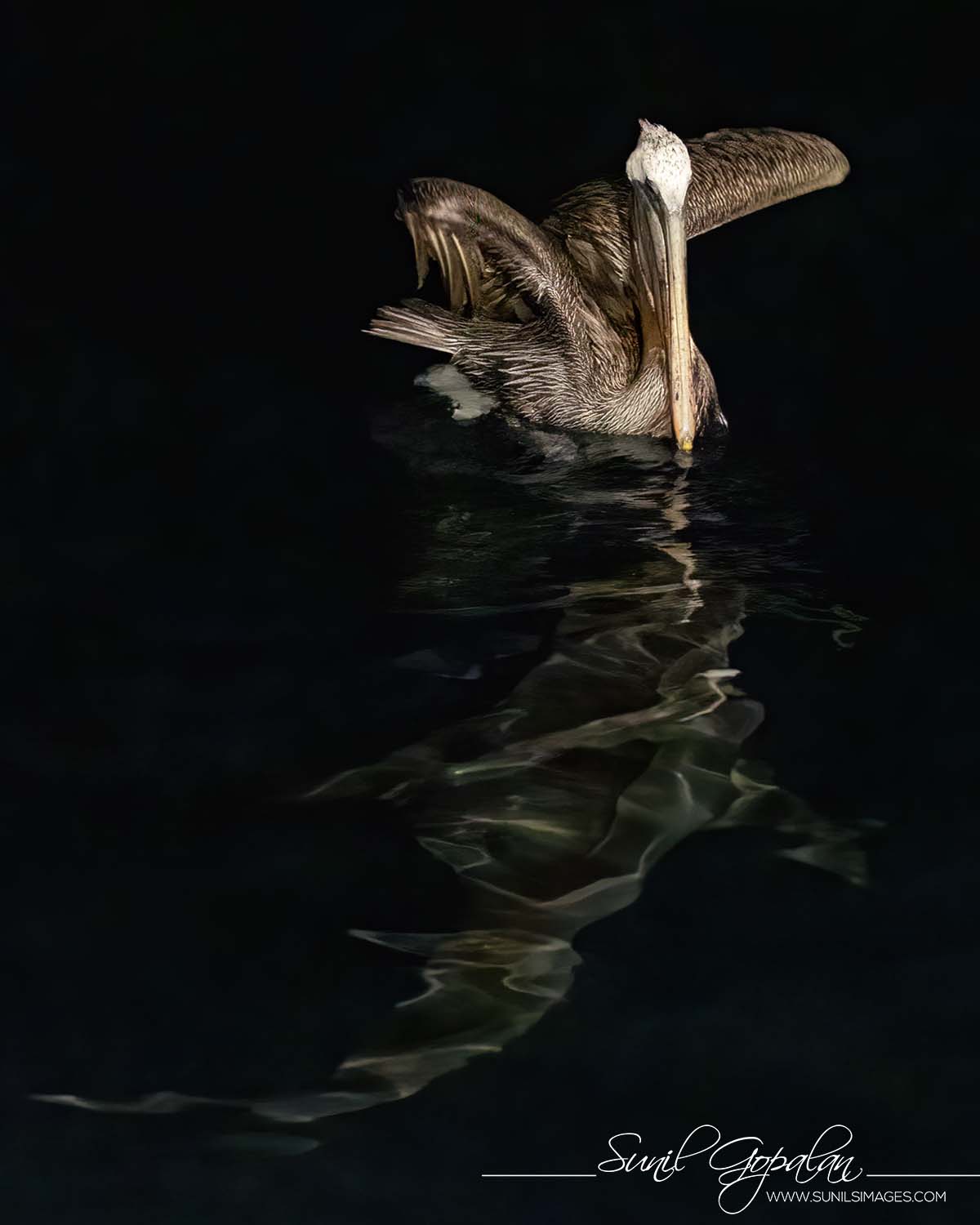 ---
From the APA description of the award: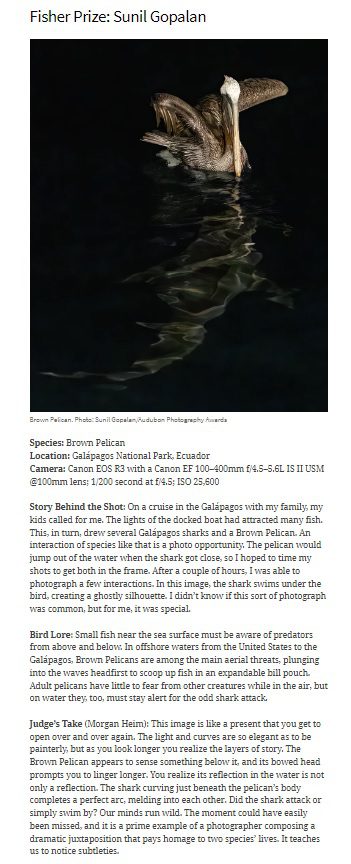 The image was created while on a family trip to the Galapagos last year. You can read more about that trip as a whole here.
Suffice to say, the cruise was photographically very productive, but the fun doesn't stop when everyone goes to bed. At night, when the boat was anchored, the lights off the stern attracted many little fish. This in turn attracted several Galapagos Shark as well and a Brown Pelican. With my daughter acting as a spotter, I was able to photograph a few different interactions between the two species including this shot where the shark swims right under the pelican.
I have always been a huge proponent of shooting in very little light, and the latest technology makes it easier than before. That said, this was a very noisy shot at ISO-25600. Many props to the fine Canon R3 and denoising capabilities of Topaz Denoise AI for letting me pull this off.
The image will be in the Summer edition of Audubon Magazine.