I traveled with my family to Ecuador this summer – and while there spent a week in the Galapagos. The Galapagos islands are of course famous for some very unique flora and fauna. The islands are remote and harsh, but at the same time pristine and frankly, extraordinary. And they are a wildlife photographers dream!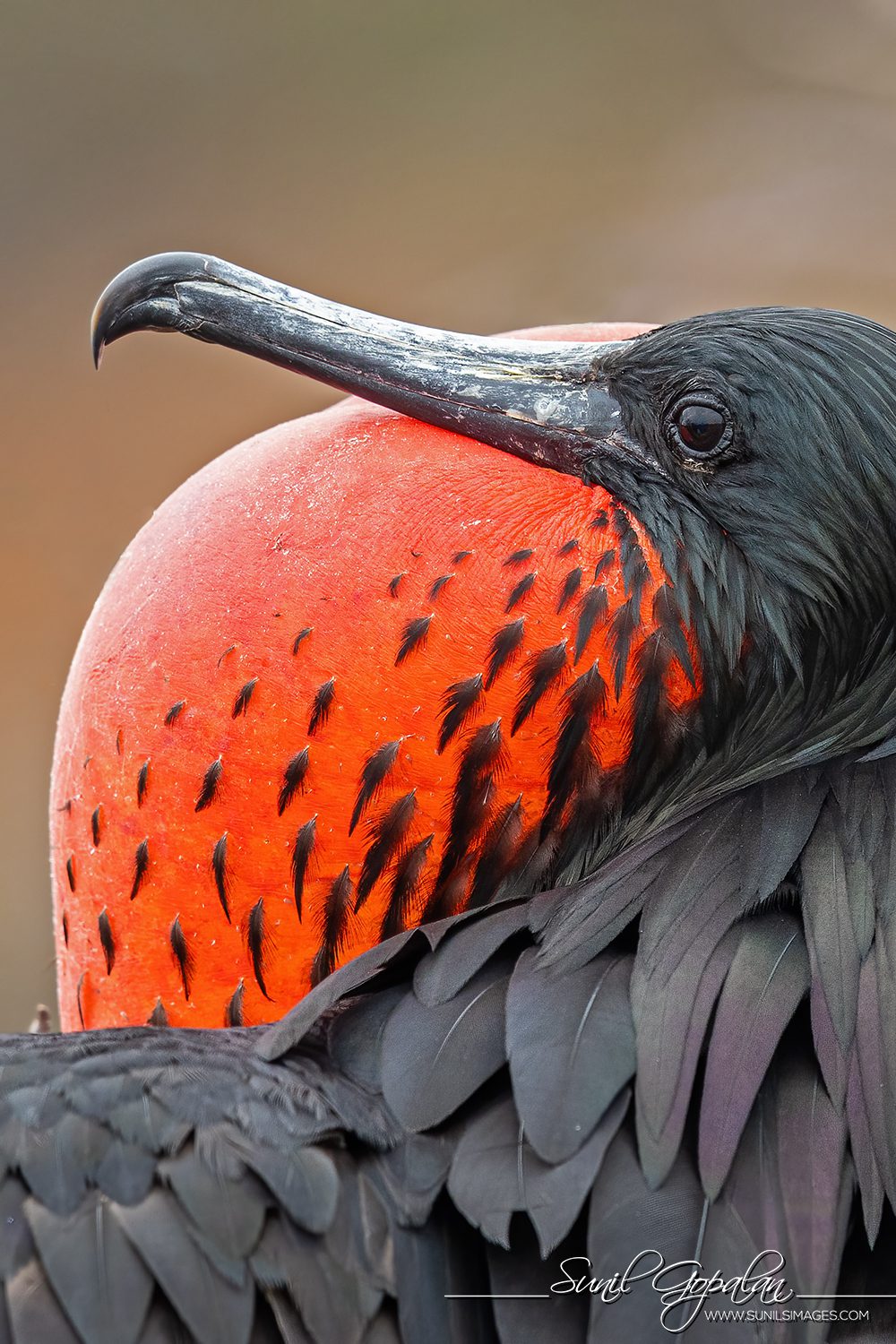 The only practical way to at least somewhat cover what the Galapagos has to offer (and somewhat is a very appropriate word to use here) is by boat. We traveled on the gorgeous Grand Majestic and these images chronicle what we saw at various stops along the way.
Our first day was spent on San Cristobal. We did some exploring of the island on foot before boarding the boat and saw our first marine iguanas. We also visited the Jacinto Gordillo Breeding Center where we were able to see our first Giant Tortoises.
On day two we visited North Seymour Island. This island is a bird watchers delight with nesting frigatebirds and Blue-footed boobies that can be observed at very close range. A lot of people think that a super telephoto is out of place on the Galapagos islands. I grabbed my 600/4 along nonetheless and was very glad I did.
Our second stop on day two was Black Turtle Cove on the north shore of Santa Cruz Island. No landing this time, but we were able to admire several turtles from our panga. Try catching a turtle as it surfaces for air to keep your skills sharp!
At night – the mooring lights attracted small fish, which attracted both Brown Pelican and Galapagos Shark! It was quite a late night.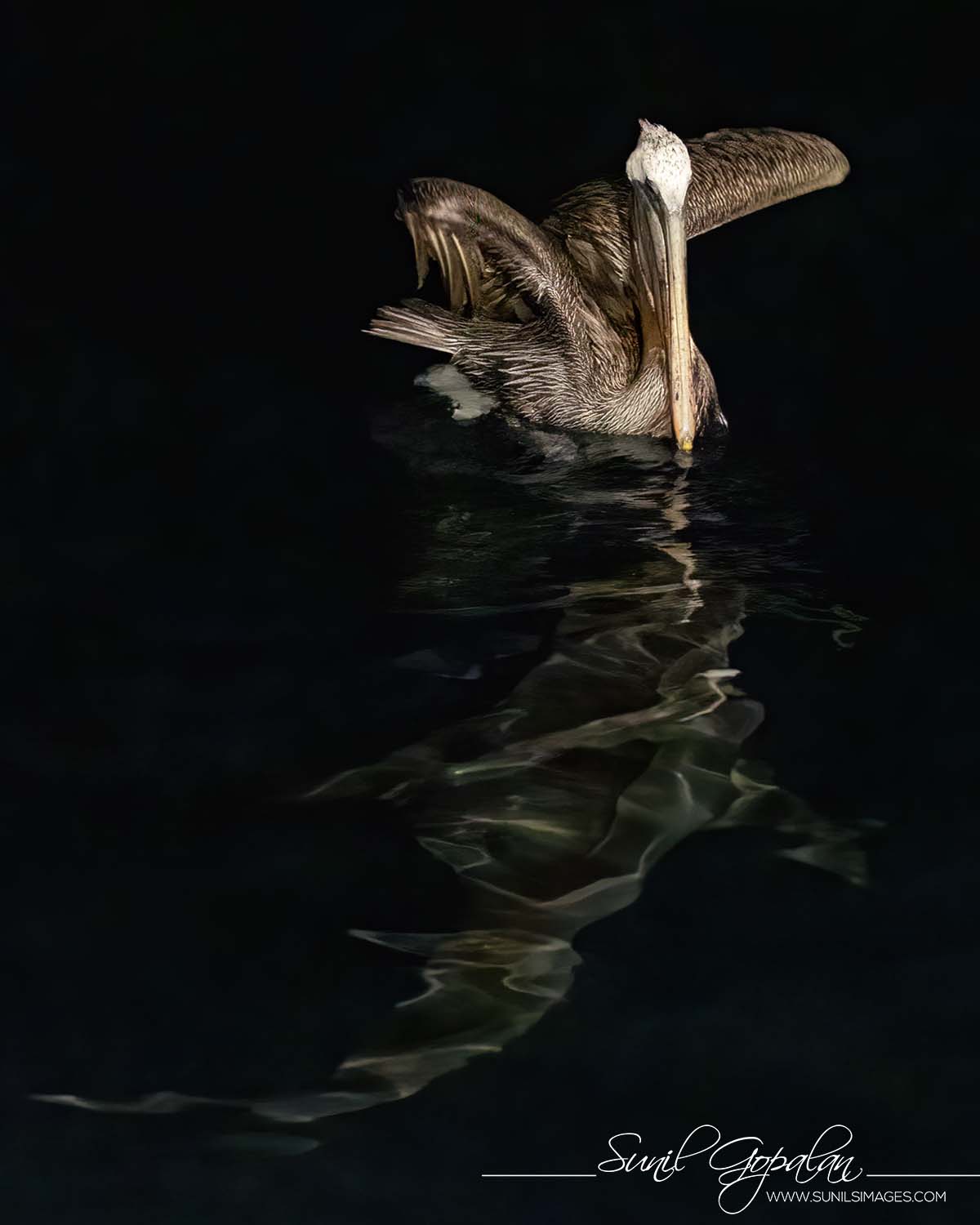 Day three began with us anchored near Bartolome Island – home to some great landscapes and Pinnacle Rock (if you've watched the movie Master and Commander you've seen this place).
On the way to our evening stop, we ran into a pod of pilot whales! The captain made sure we got a good look at them.
And the evening stop for the day was Puerto Egas beach on Santiago Island. This place offered opportunities to get up closer with some marine iguanas and Ruddy Turnstones (which didn't seem to excite anyone else). An opportunity to get close is an opportunity to include some of the scenic Galapagos landscape in the photos. I put my ultra wide-angle to good use.
The end of the day from the boat was the first of many gorgeous sunsets.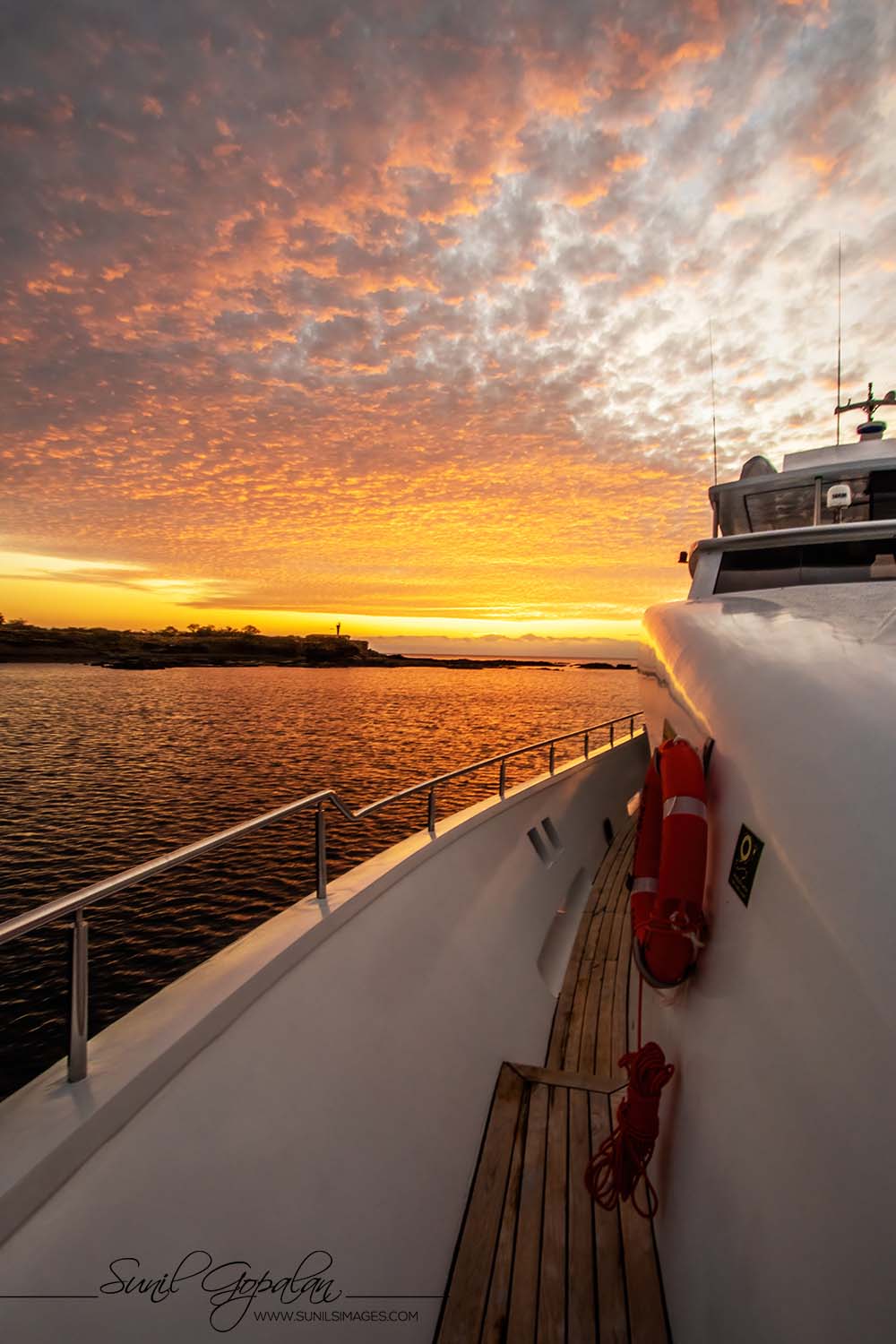 Day four was spent on Isabela Island. If you've seen a map of the islands – this is the seahorse shaped one. Here we saw (and swam with) the endemic flightless cormorant.
And the golden land iguanas.
Sunset off the boat on day four reflected in the the cabin windows.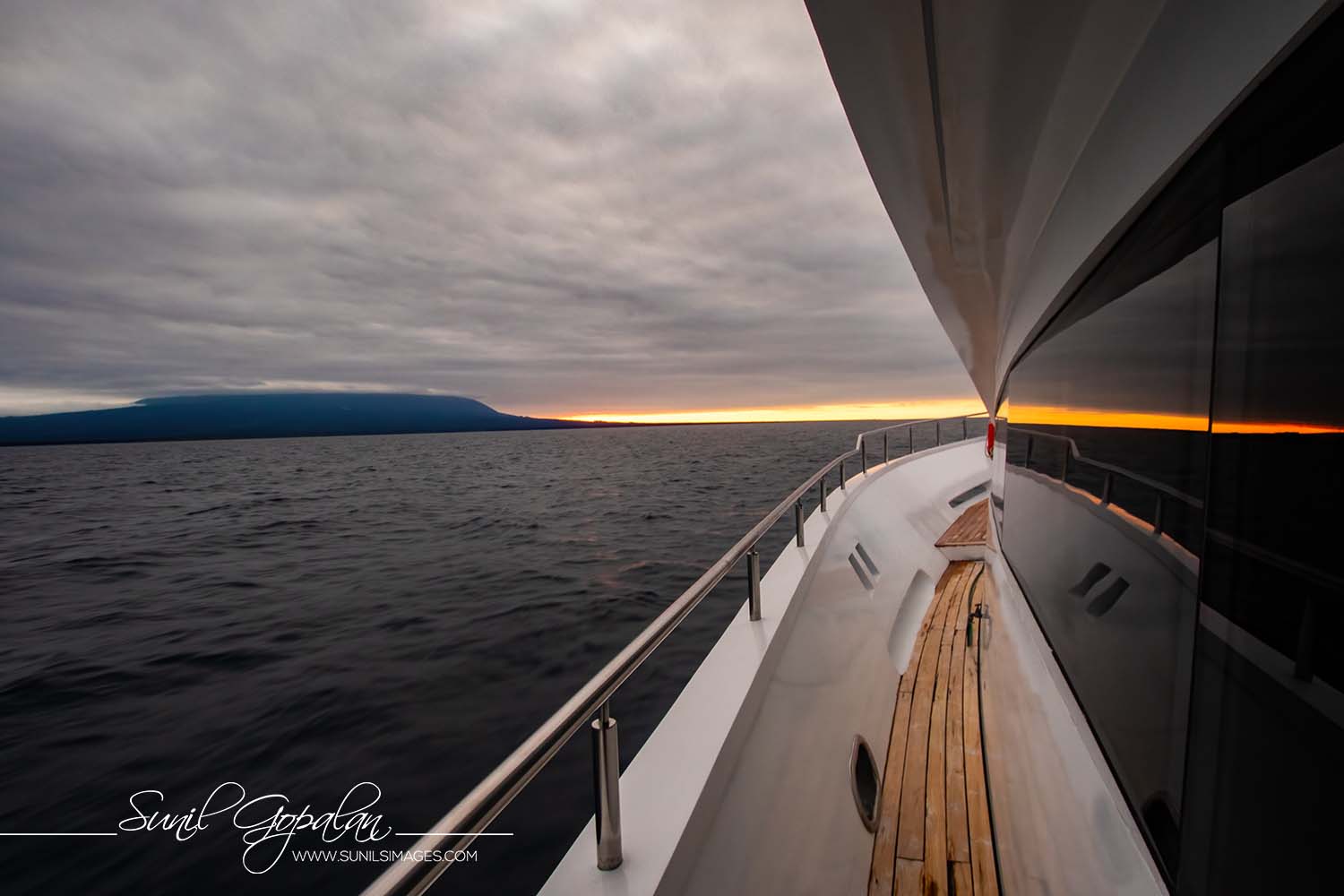 Day five was spent on Fernandina Island – where Espinosa Point was marine iguana central. Fernandina is the westernmost and youngest of the Galapagos islands. Since the volcanic activity here was very recent, there is little by the way of plant life. Other noteworthy sightings were a newly born sea lion pup, and a sea snail!
Day six was on Santiago Island where we visited Buccaneer Cove, Espumilla Beach and Sullivan Bay. The island is volcanic, with pools and caves carved from the lava shoreline. We got our first good looks at Nazca Boobies.
And some more photos..
We also spent some time watching the Blue-footed boobies diving. They are fast and difficult to photograph in the air.
Sunset/Day Six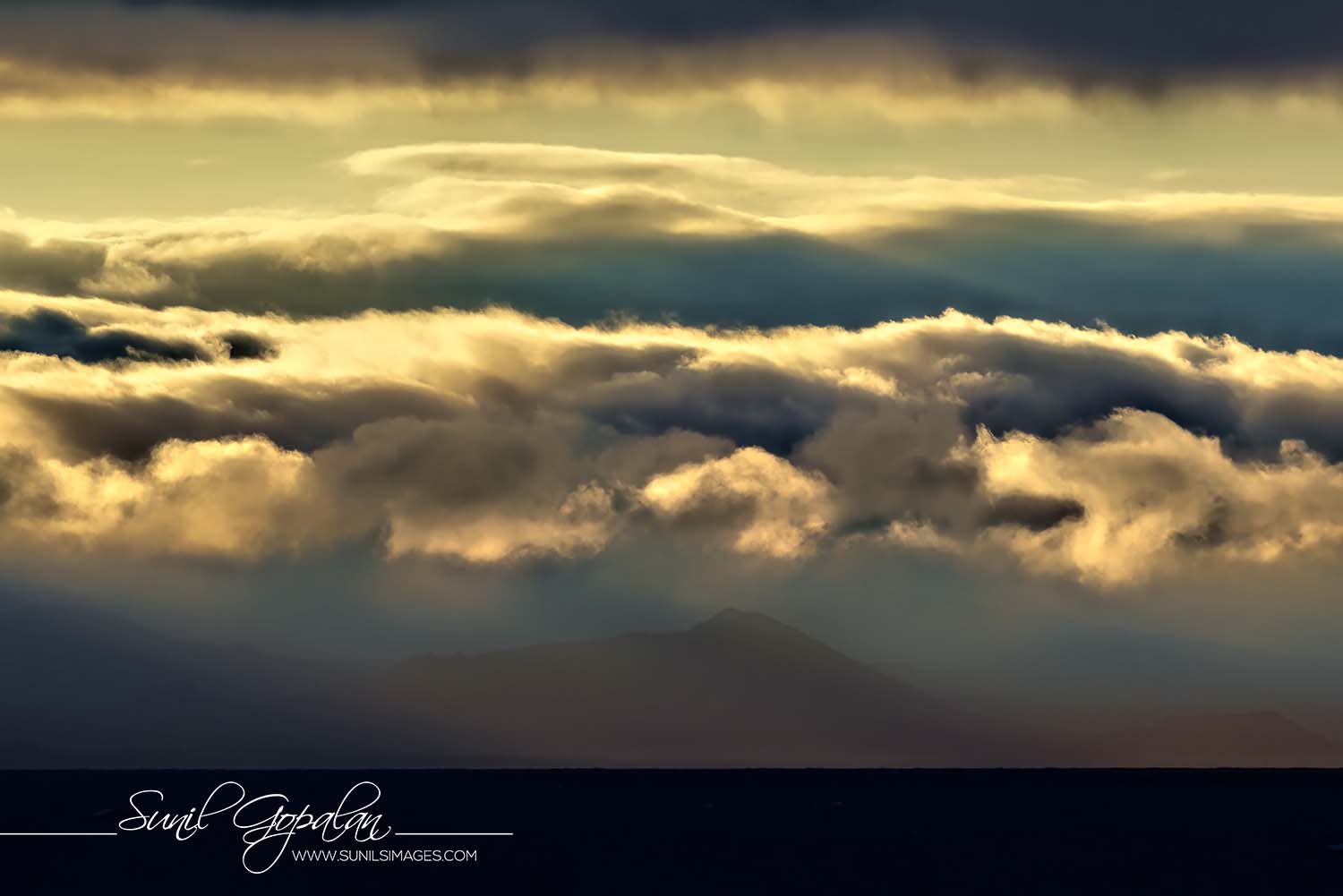 Day seven – as we head to Santa Cruz, the sunrise was once again gorgeous. Enjoying a cup of coffee watching this is a great way to greet the day.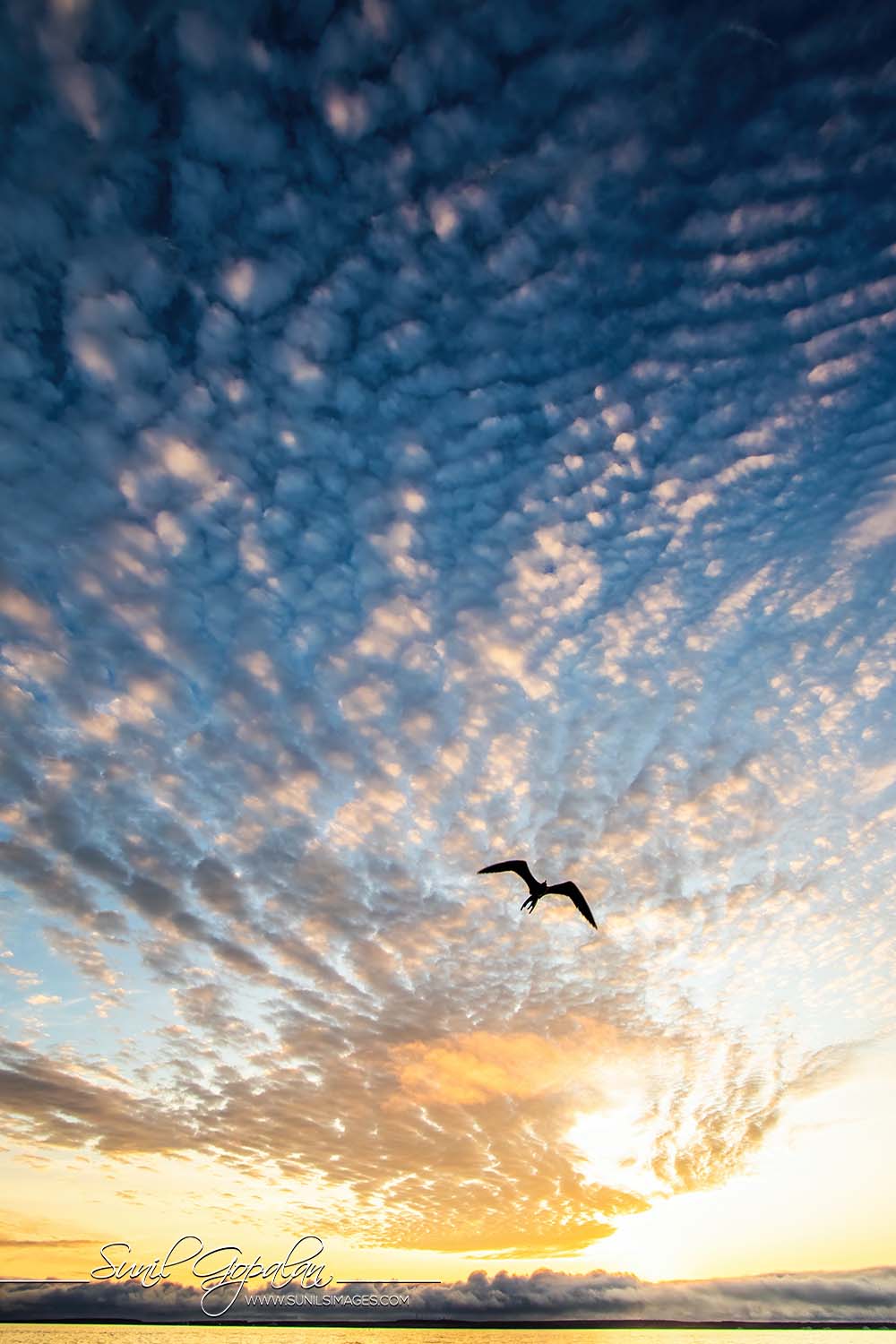 Our morning stop was at Bachas Beach on Santa Cruz. This beach is covered in white coral sand, and it's a major nesting site for Galapagos green turtles. There is also a lagoon just behind the sand which hosts flamingos.
And a few images from our last couple of days – including the Giant Tortoise from El Chato Tortoise Reserve in Santa Cruz, and the famous Kicker Rock where we were anchored on our last morning.
Our Galapagos cruise ended where it started – the dock at San Cristobal with the Sally Lightfoot Crabs.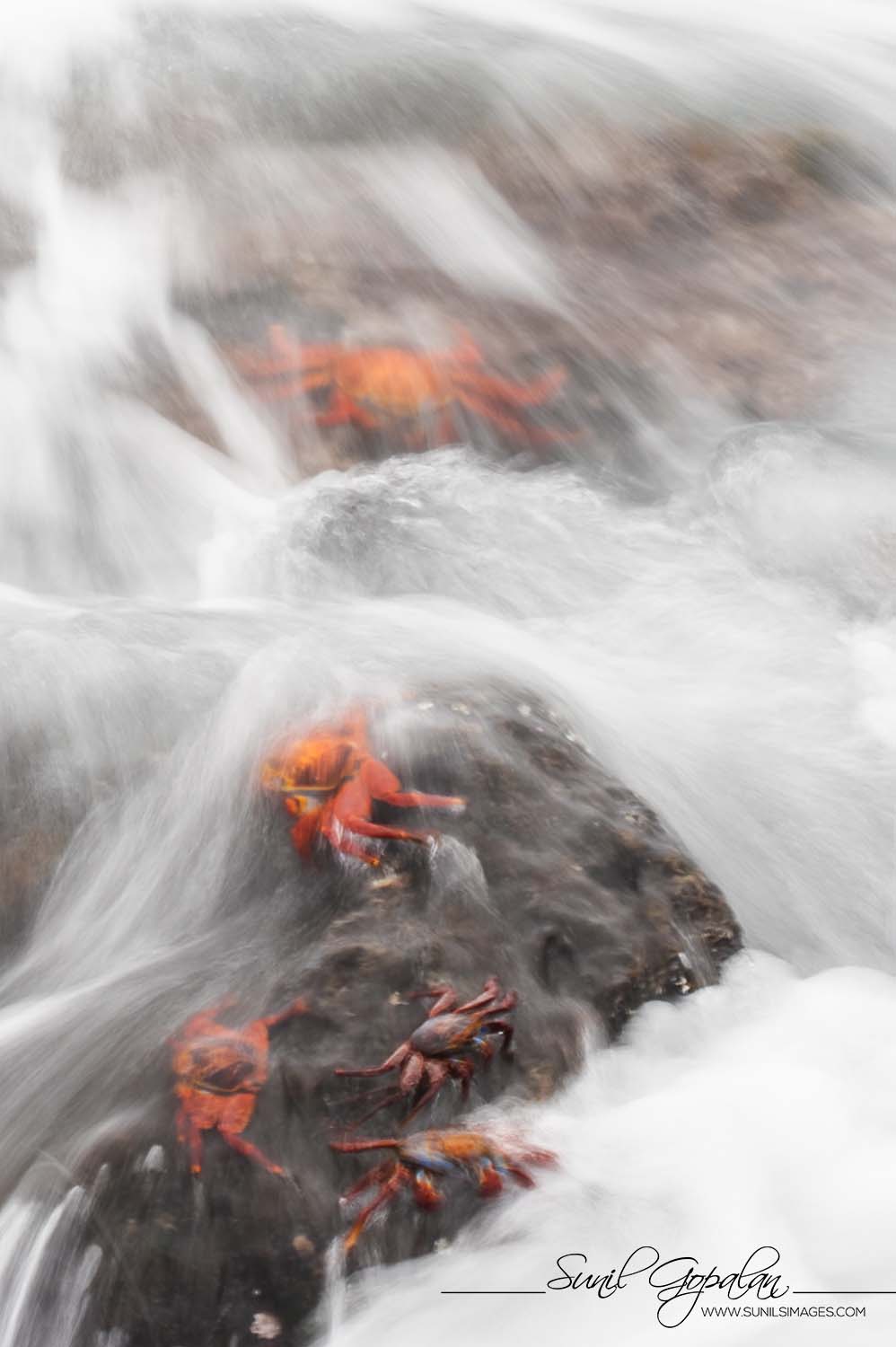 As I said at the beginning of the post, the Galapagos are a wildlife photographers dream. The diversity of subjects also provides opportunity to use your longest and widest lenses and practice all the basic skills for photographing in tough light and all kinds of weather. Heartily recommended!