I had the very cool opportunity to spend part of August this year in Zambia with my family. Naturally, I packed my gear along and there were excellent photography opportunities throughout. Since I photographed prolifically, I'm breaking this into three posts with one each to cover the Mfuwe and Nsefu sectors in South Luangwa National Park as well as the Lower Zambezi areas.
In the Mfuwe sector of South Luangwa, we stayed at the lovely FLATDOGS CAMP right outside the park gate. This sector of the park is known for its unusual abundance of large game including leopards. I naturally had some arrangements made for spending time with the local birdlife as well.
We reached the lodge in the afternoon and set right out for an evening game drive into the park. Here are some images from while it was still light out.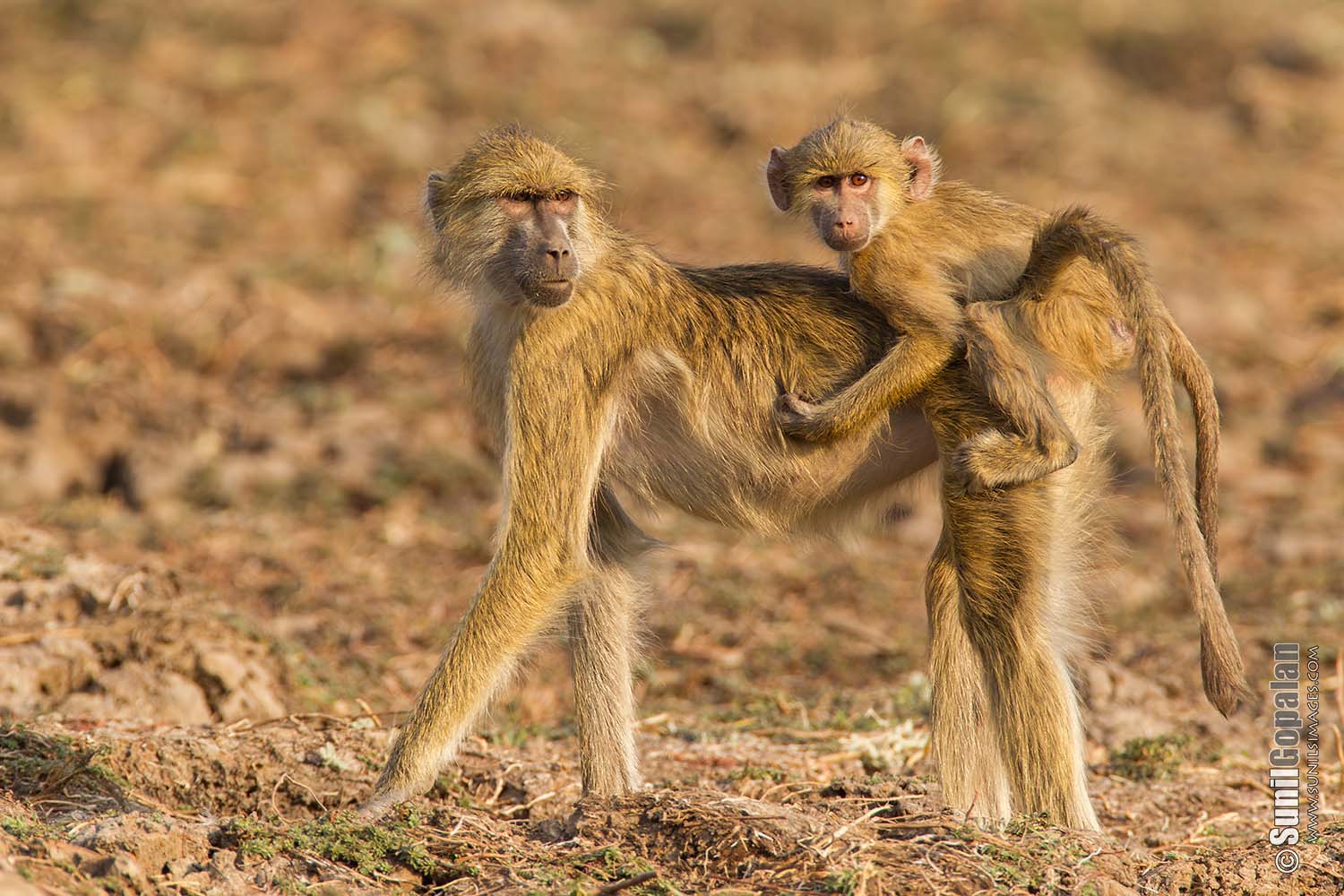 Bird alert – one of the first large birds I saw and photographed was this Saddle-billed Stork. This huge and spectacularly plumaged wading bird was a great start for avian subjects.
There were of course lots of opportunities with the larger animals as well – here's an abstract of some Plain's Zebra to show how close we could get.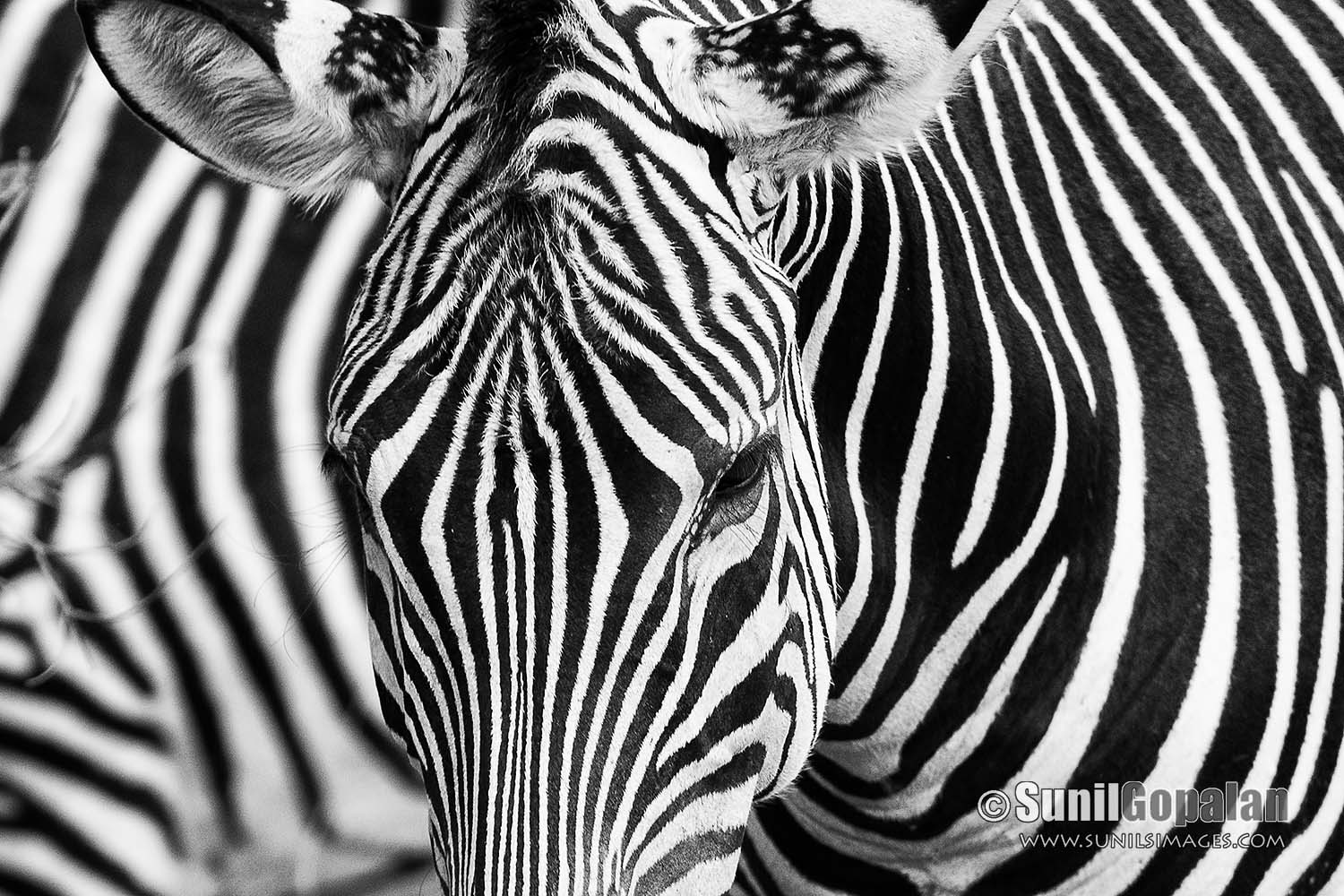 And while I'd have the opportunity to see the Bateleur in all it's adult glory later on, here's a juvenile sighted the first evening.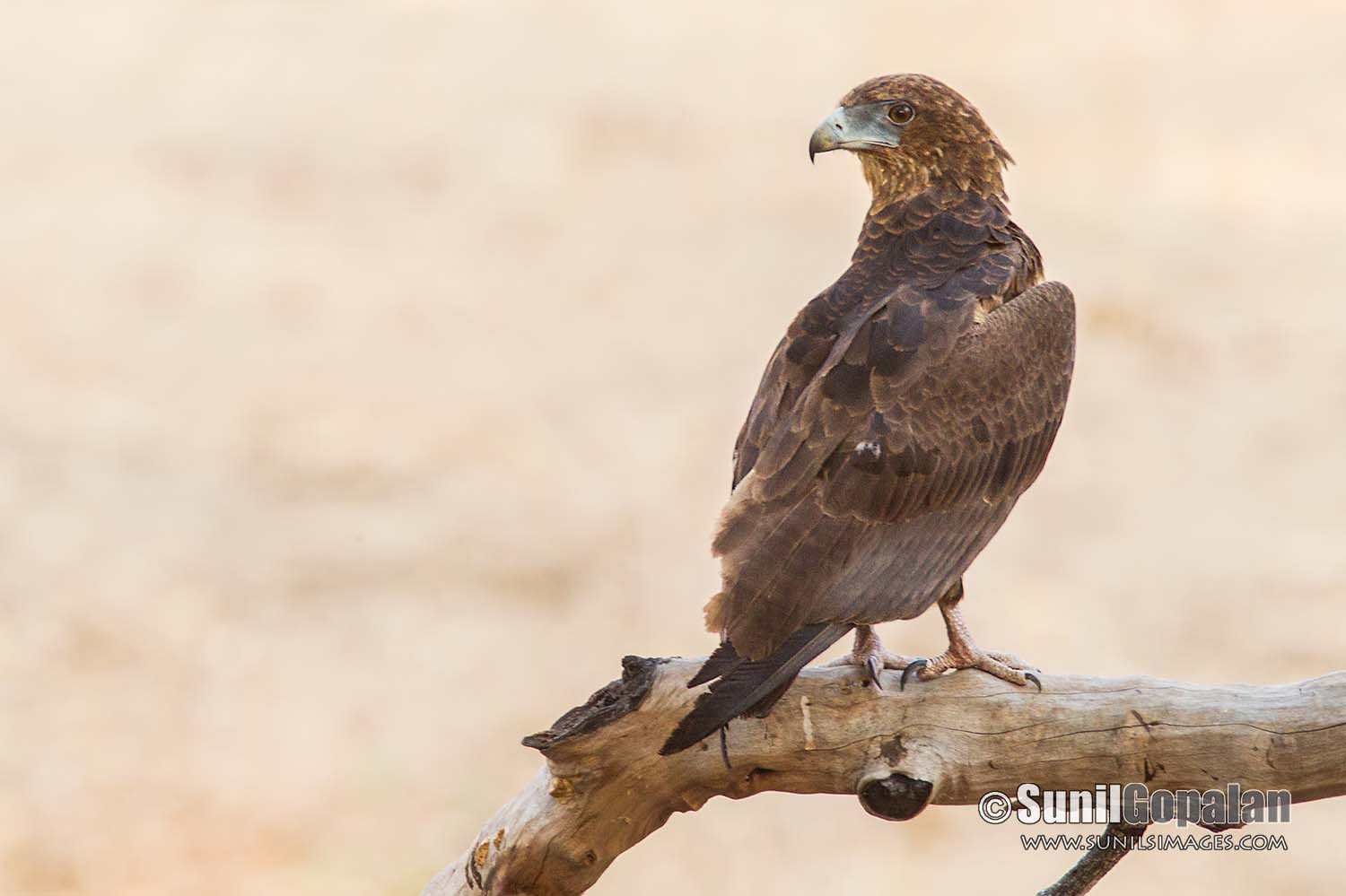 As the sun set we went to visit the site of a lion kill from the night before – where I saw my first vultures.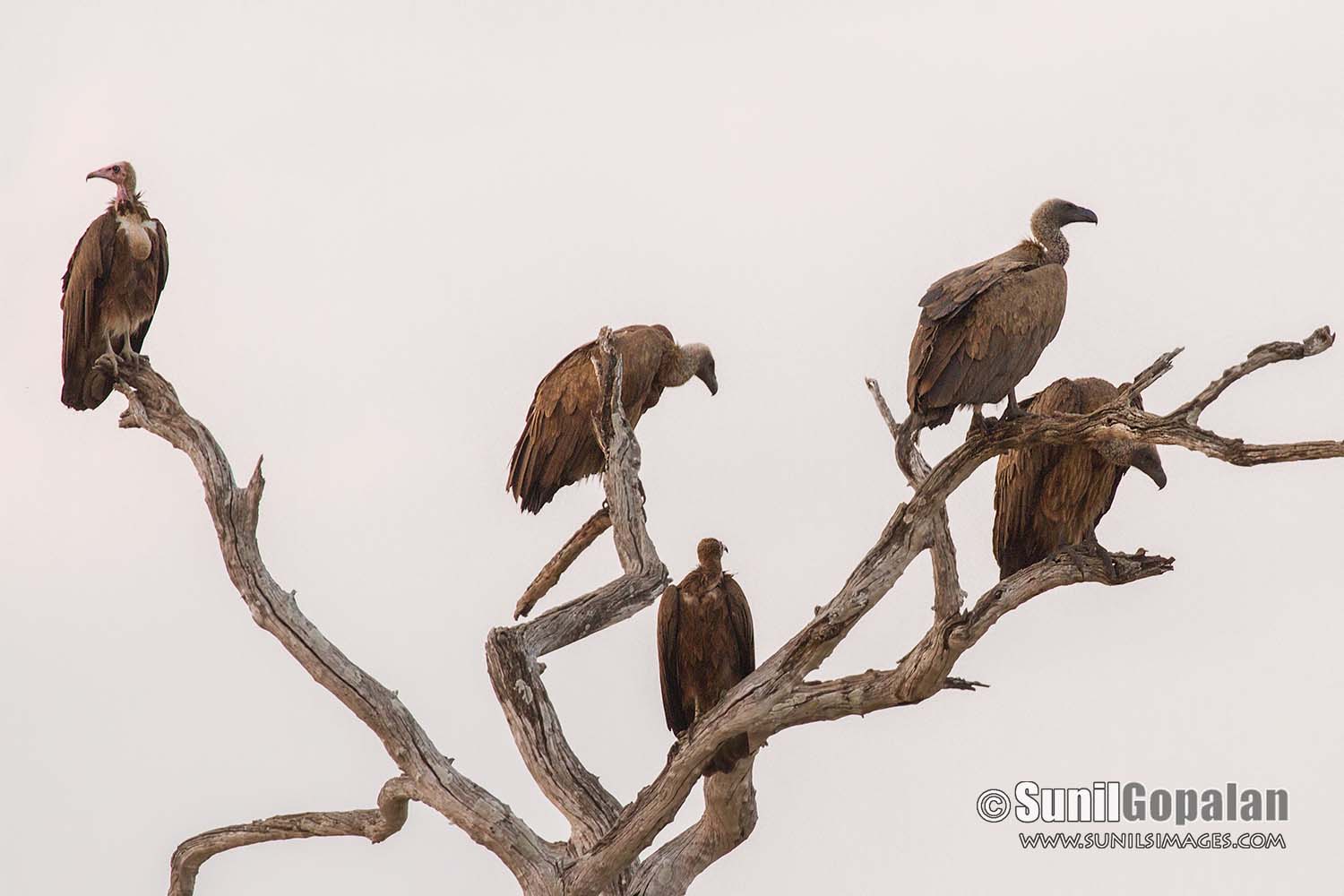 Sunset itself was spent on the banks of the gorgeous Luangwa river. Not bad for our first sunset in Zambia.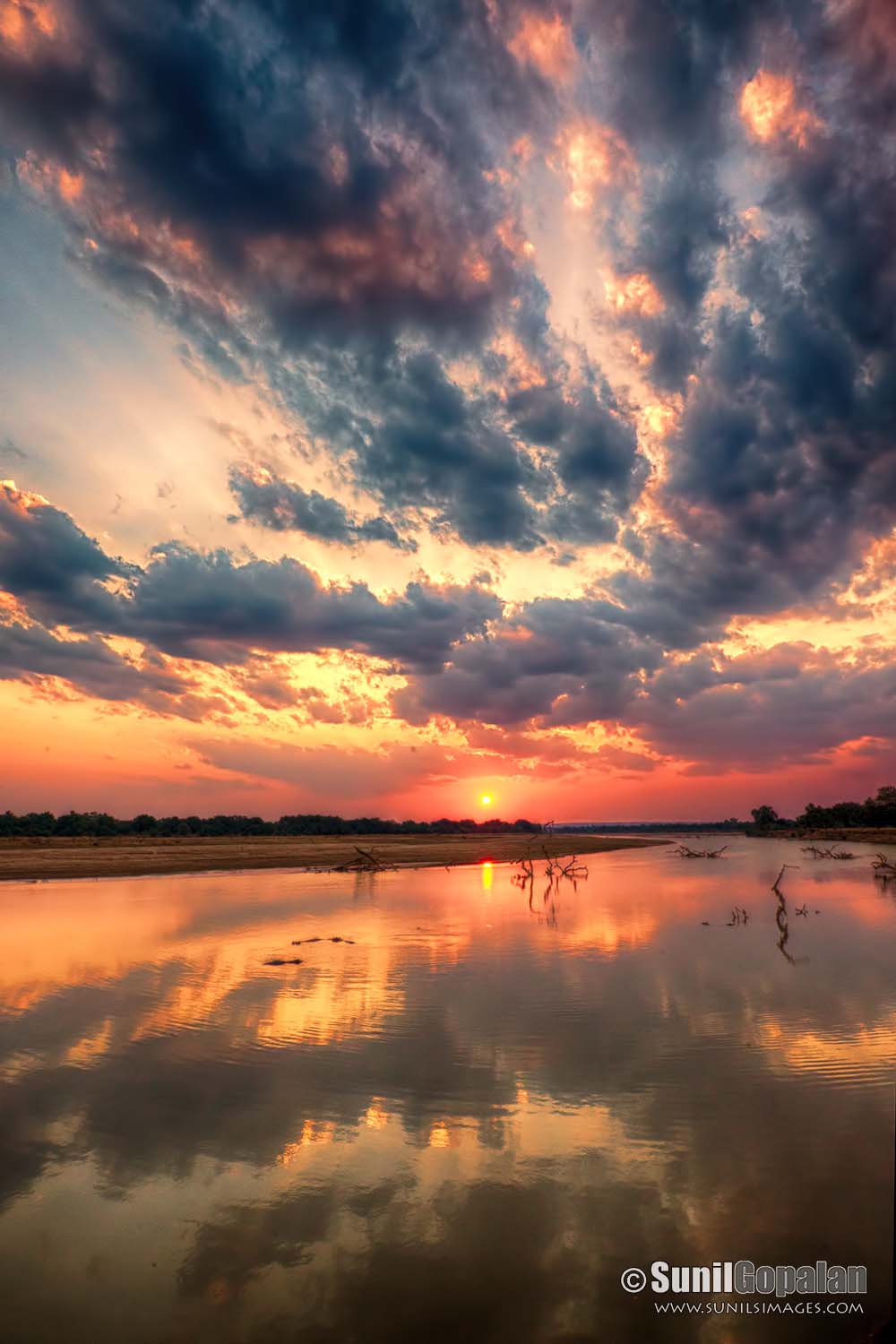 But the fun doesn't end at sunset. After dark, we keep going with a spotter to look for night life. We immediately saw our first predator.
Followed by 'Ginger' the male of the local pride.
Seeing the large game at night is quite the memorable experience. Ginger passed within feet of our safari truck!
Day Two morning began with a bang with this hyena walking across the road with a warthog head – probably from a large predator kill the previous night.
Immediately followed by this Red-billed Oxpecker who posed beautifully on this Impala.
Here are some cute photographs of Yellow Baboons being a family.
Naturally we spent some time on birds this day (and every other). This set includes our first hornbills and the resplendent Hadada Ibis.
Here are some other noteworthy non-avian images of the day.
During a break for lunch and rest in the hot midday African sun, we had some company at the pool.
The evening drive saw more birds and animals including the following.
At sunset we made a stop with some antelope. You'll sense a theme here – I always try to get some animals in the foreground for sunset.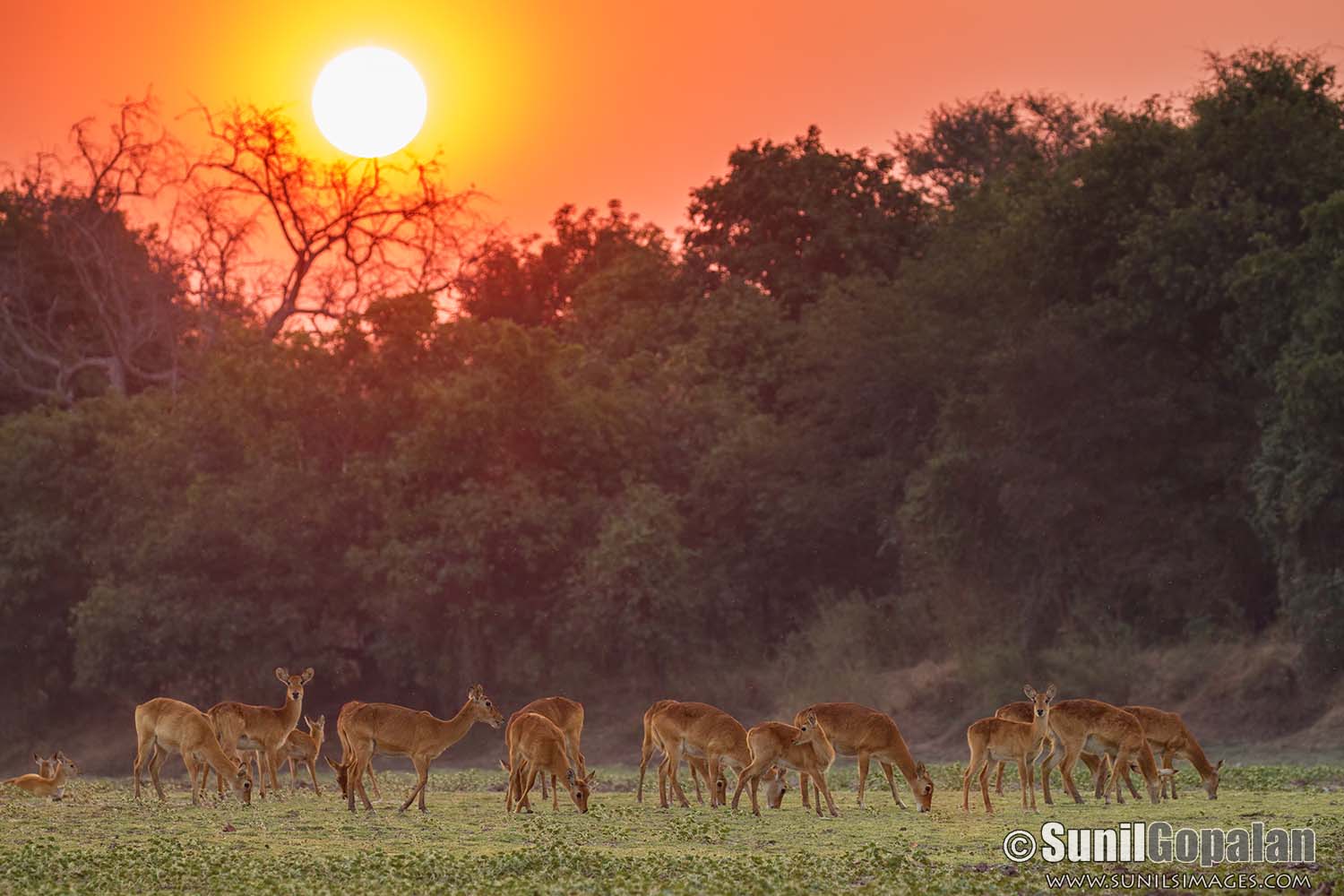 And like the previous day, we also found some animals after dark – including our first owls.
Day three started off with another lovely African sunrise.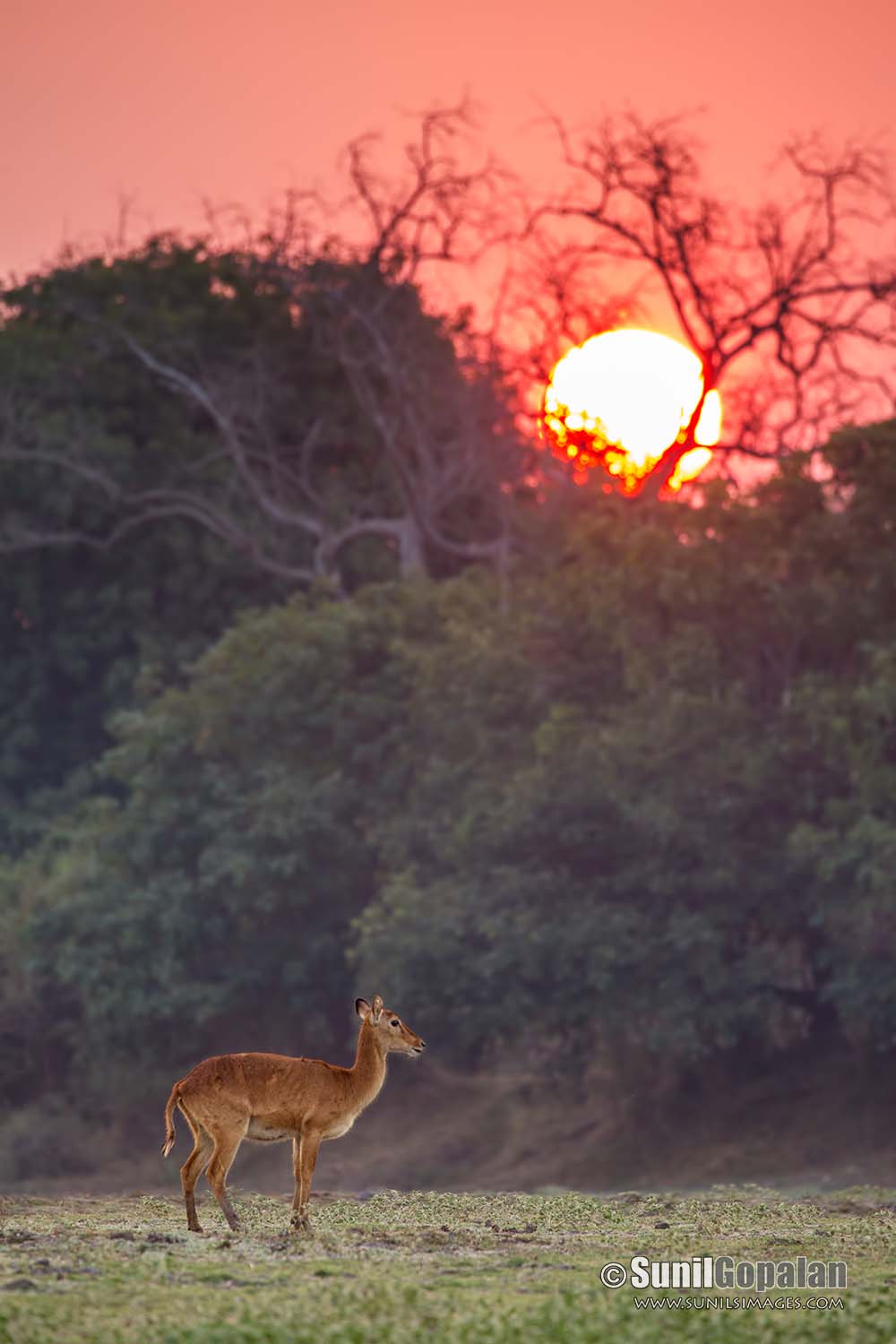 Followed by some birds.
And our first good looks at a leopard in the daytime. It's quite the experience to have one of these walk within feet of the family.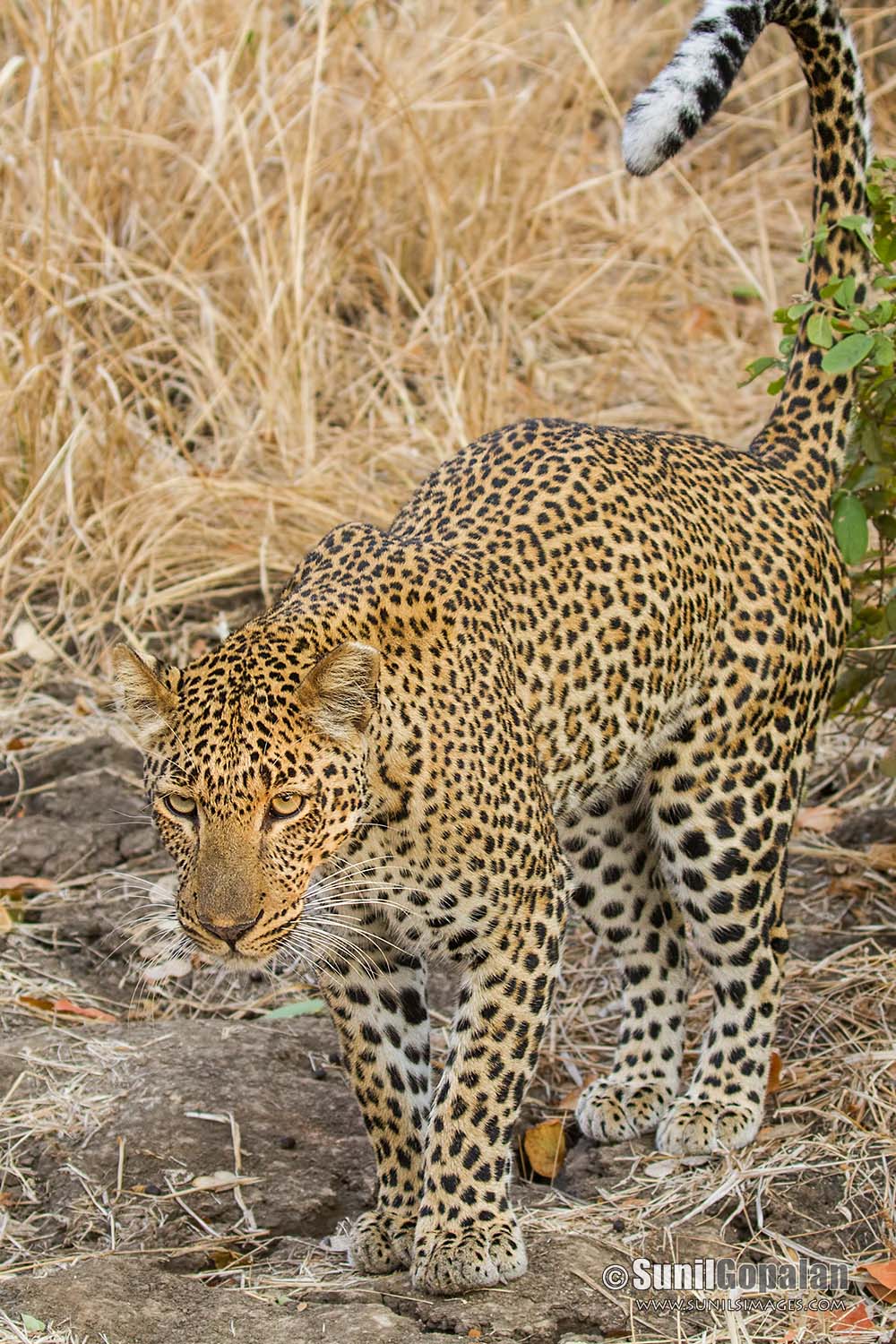 During a break we stopped by a little water hole with some action. I got some more opportunities with the Saddle-billed Stork.
We also saw a cooperative Pied Kingfisher near the river on our way out of the park. But the light was too harsh, so we decided to try again that evening. As luck would have it, we also saw a Malachite Kingfisher. These birds are small and fast!
On our way out of the lodge, we also ran into a few Ground Hornbills. These massive and prehistoric looking birds were very chill while we held up everyone behind us on the driveway.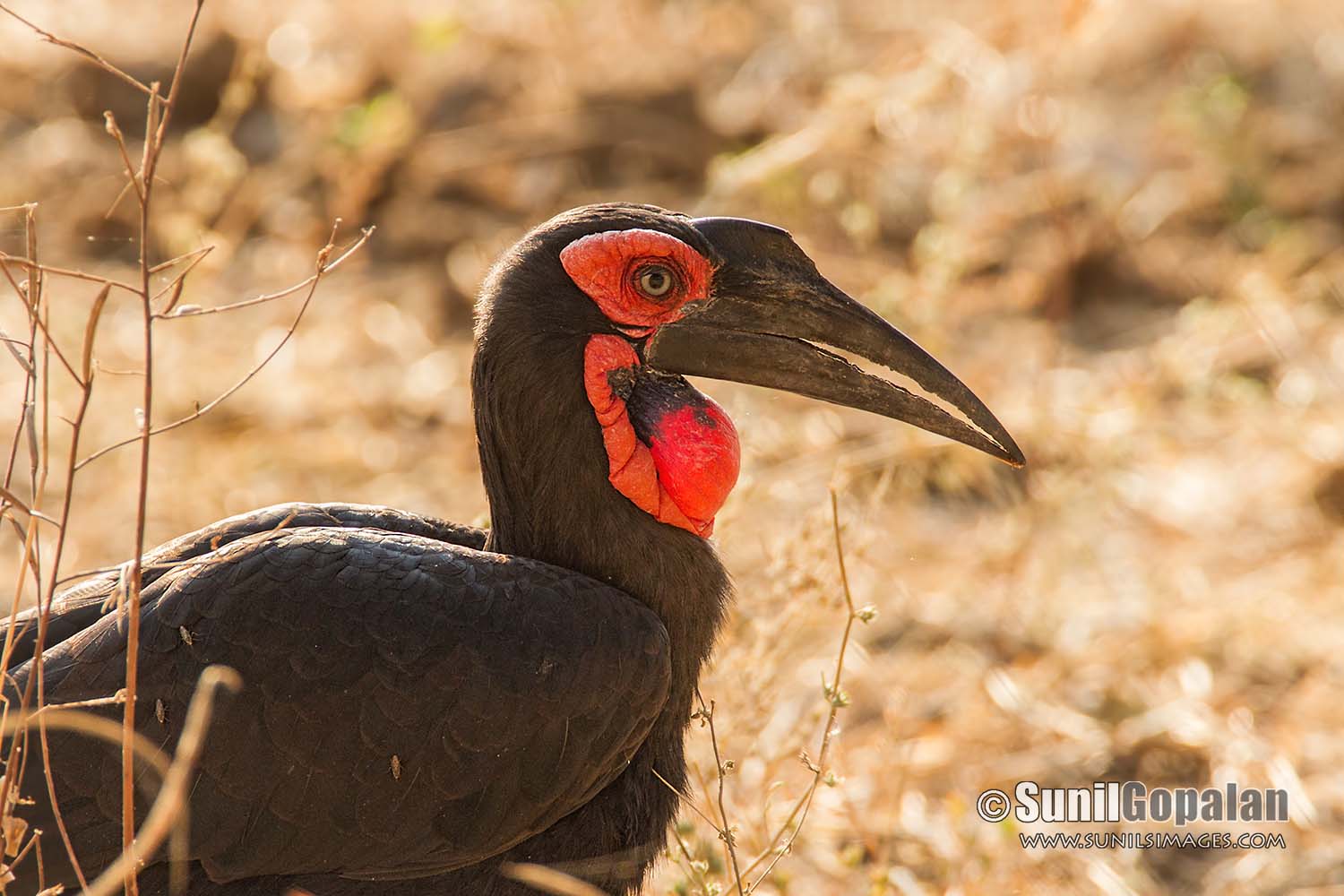 For sunset we decided to visit the local elephant crossing. This was a great experience with the elephants lining up to drop down to water level so they can wade across. This is a centuries old spot for the elephants and I was able to capture some nice interactions.
As a bonus, we found some bee-eaters and other birds near the crossing.
And after dark – this happened. A pair of Pel's Fishing Owls. A sweet find for my bird list.
That wrapped up a very enjoyable Day Three on a high note.
Here are some miscellaneous images from the morning of Day Four.
The highlight of this morning was this leopard we found with a kill in a tree. We must have spent at least an hour watching it.
Here are some photographs from the rest of the day and the afternoon.
At sunset, we raced to a spot where we could get some wildlife in front of the setting sun.
And finally our last night in this part of the park – we found some interesting things – including our first nightjar.
We spent one last morning here. The highlight was a Crowned Hornbill eating a huge and colorful locust. We also saw some Wild Dogs, but got much better looks later in the trip, so I'll reserve the photos.
We'll certainly miss the place, but now we move on to the next phase of our trip. Another four nights spent in the remote and wild Nsefu sector of South Luangwa National Park. Watch out for that post!