After a fantastic time with the confiding puffins of Fair Isle, I decided to spend some time photographing Northern Gannets on some of the other Shetland Islands. Northern Gannets are some of the largest seabirds of the North Atlantic. They breed in only a few large colonies and spend most of their time out at sea. Their stunning white plumage is as beautiful to see as its hard to photograph properly.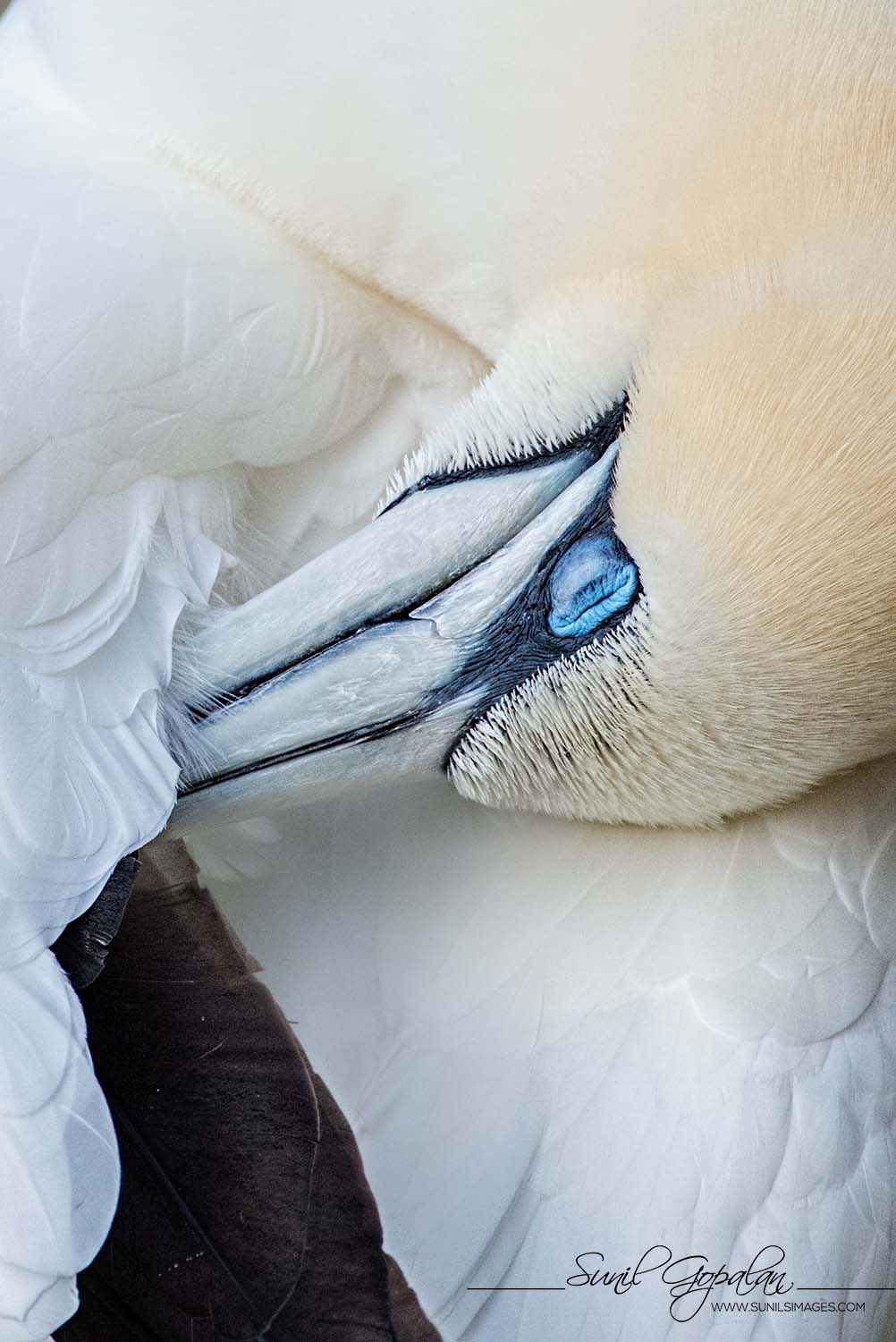 First stop was Hermaness National Nature Reserve on Unst. Overlooking Muckle Flugga – Britain's northernmost point, this is a haven for seabirds with the gannets here representing 5% of the entire Western European population. And at the right time of year, it is a busy busy place.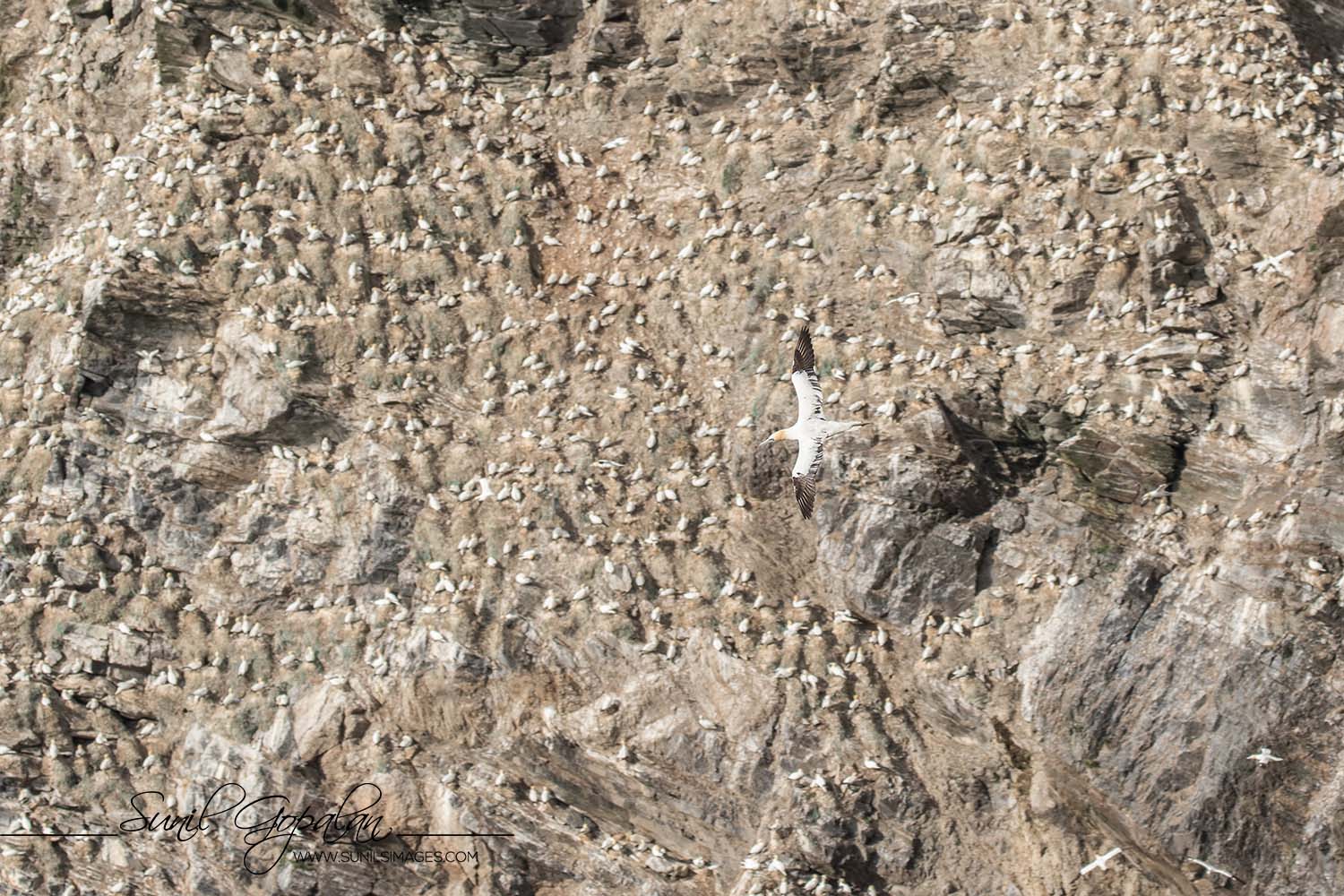 Places like these are where wide angle photography really helps give you a sense of what it's like. Changing light conditions allowed me to capture a few different views.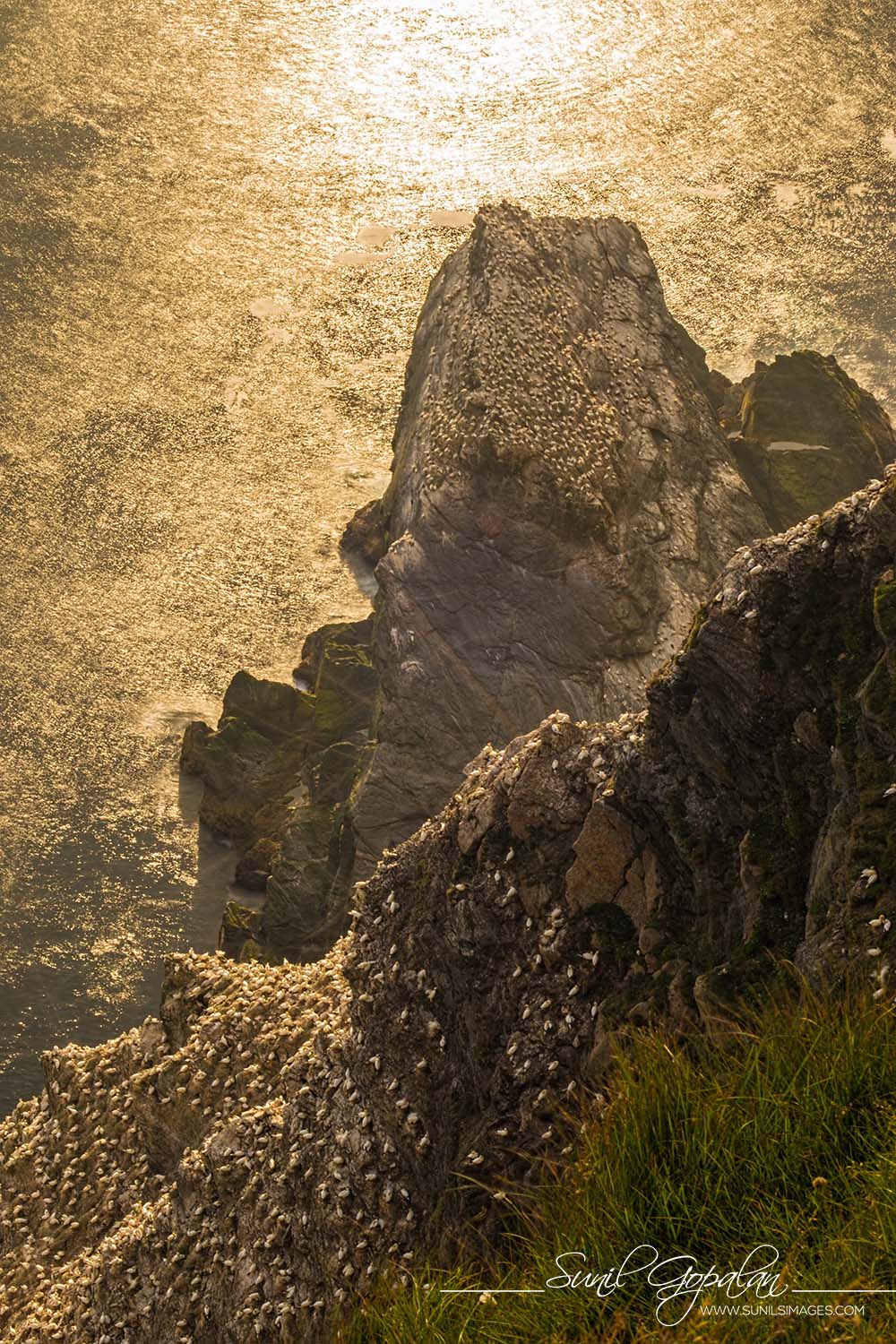 But while the pictures above show the sheer vastness and numbers, it's difficult to capture how busy it is. I tried to come up with a way to capture this very busy colony in still photographs – and this is the result: the photographs capture the gannets as streaks in long exposure. I love spending time at seabird colonies and these are some of my favorite photographs. Imagine sitting at the edge of a cliff with seabirds flying all around – the smells, the sounds cannot be photographed but some of the action can.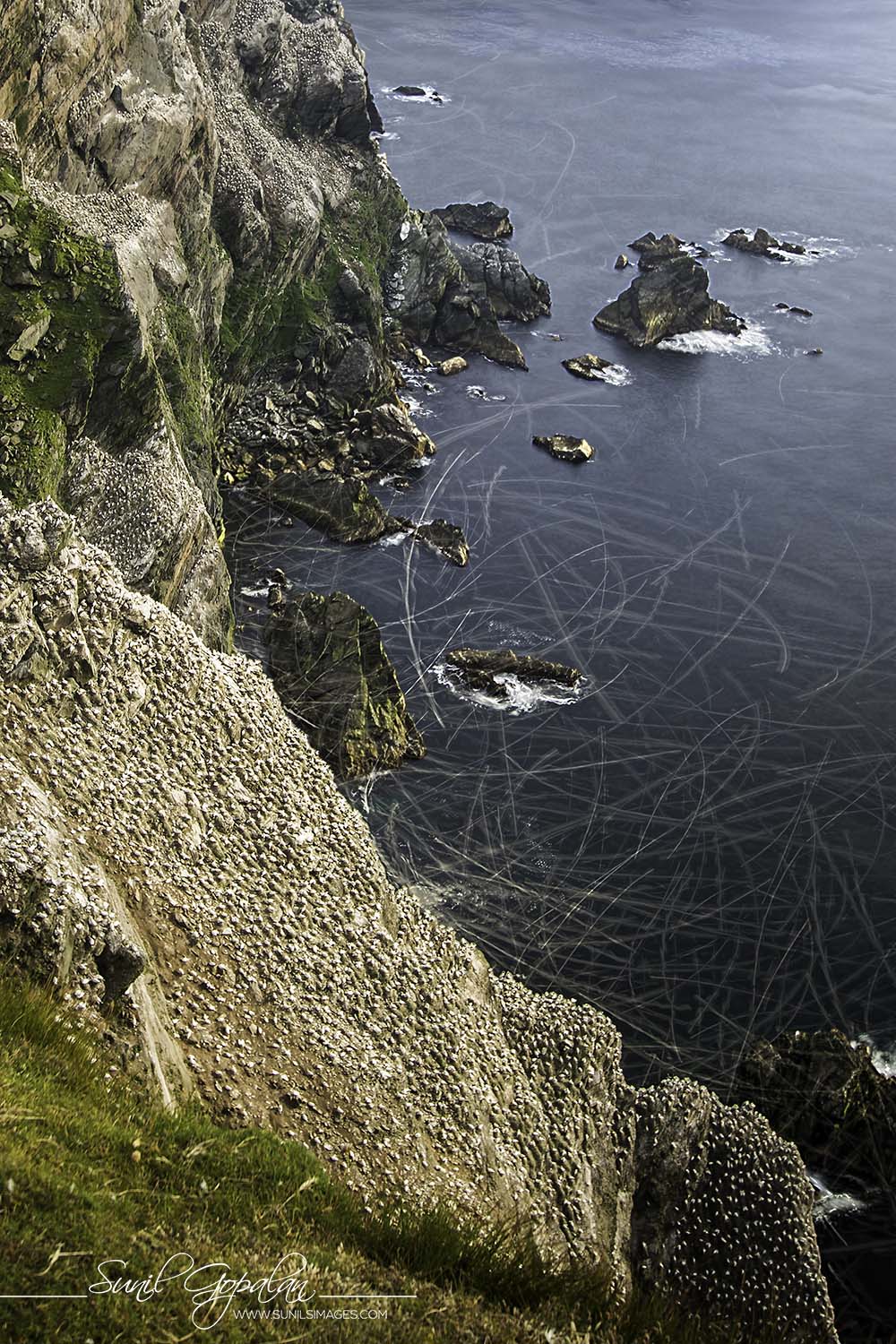 ---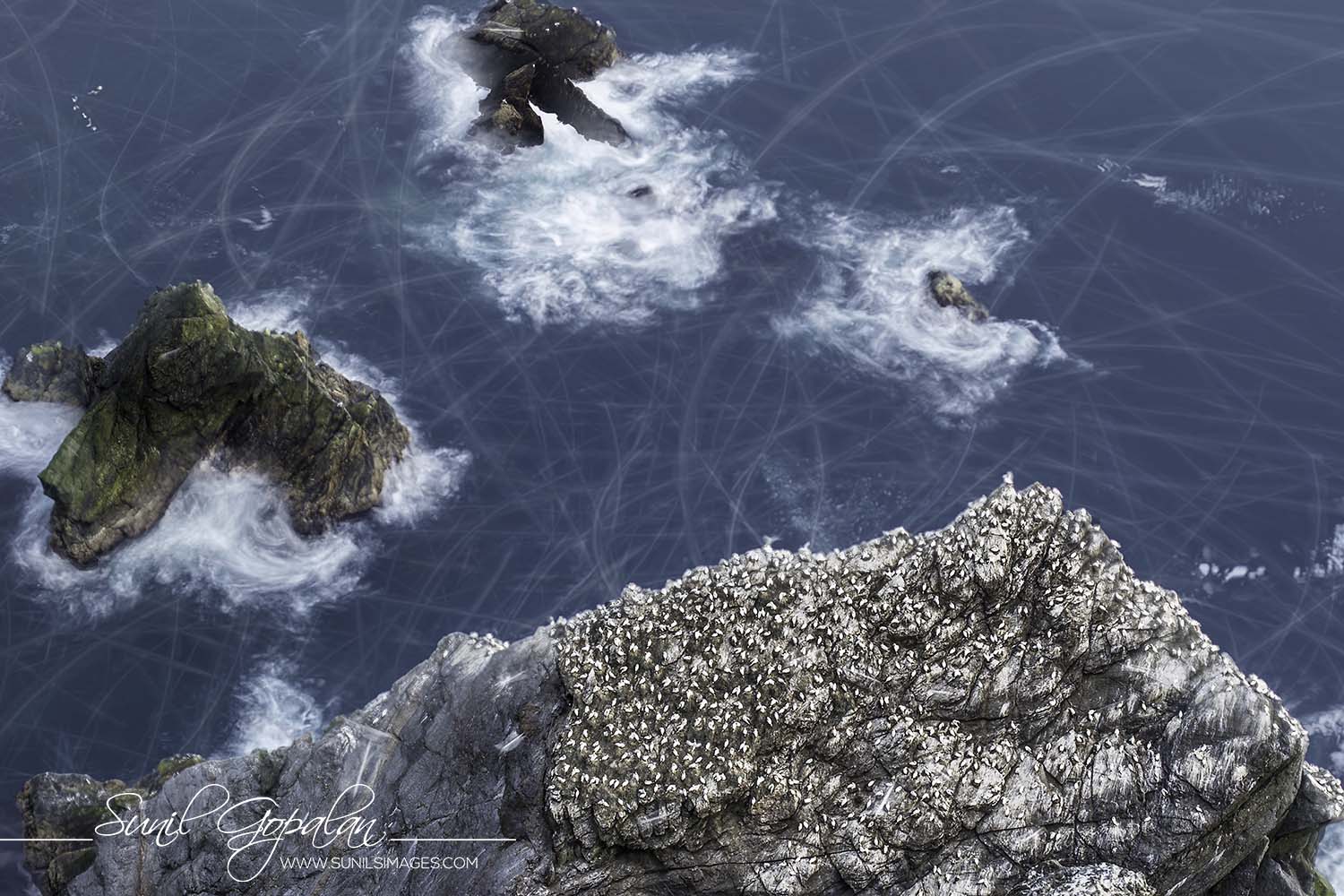 I took out my long lens equipment for some tight close-ups as well.
As a bonus, I was also able to spend some time photographing a chick at a nest. They look quite a bit different from a grown adult! This one has quite a bit of growing up to do.
As the sun set in the distance, fog moved in which made for some challenging shooting before I wrapped up for the night. A puffin photographed in the fog here: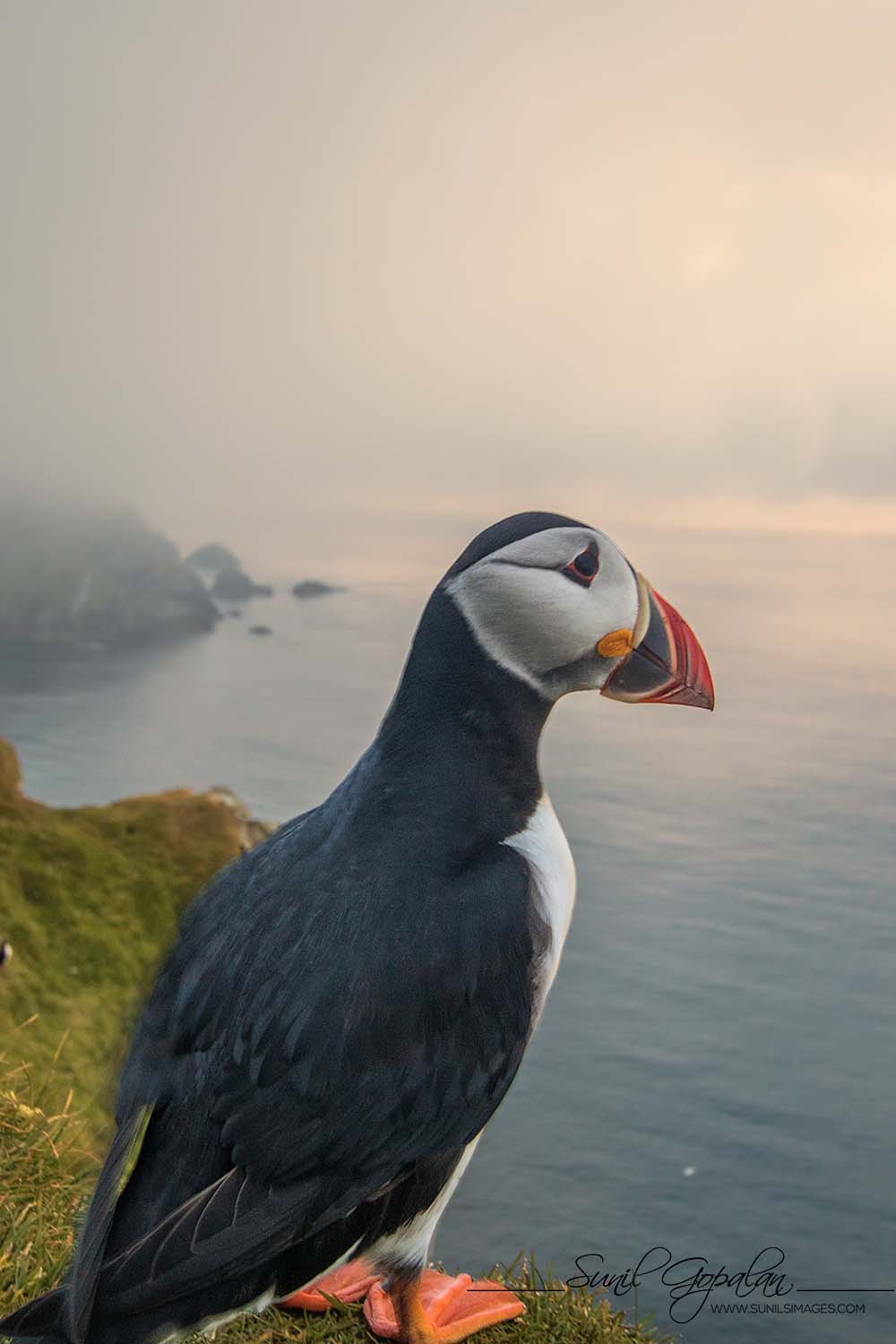 Here's a Great Skua bidding me goodnight.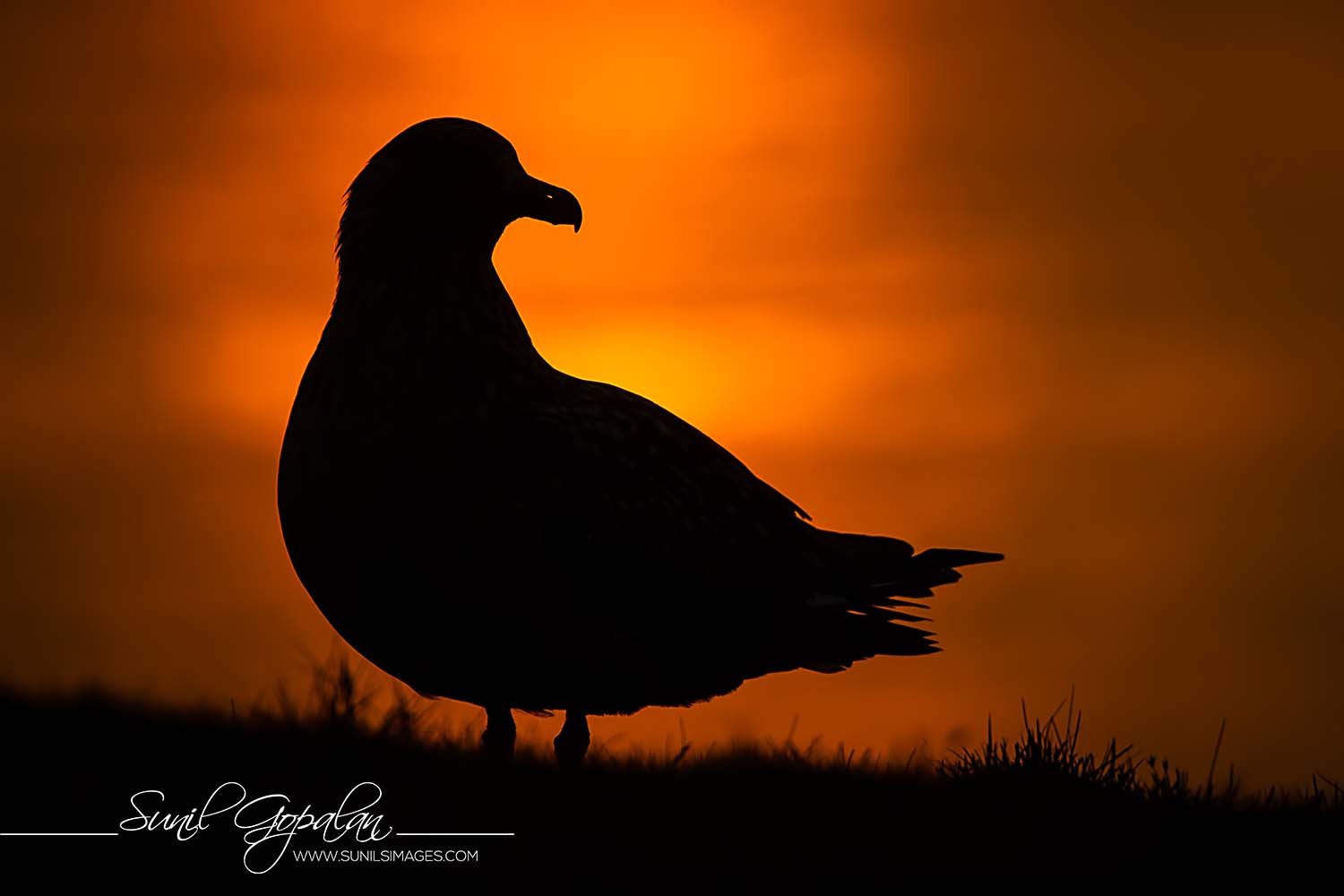 The other opportunity I had to photograph the gannets was from a very different vantage point. Gannets hunt by diving dramatically into the sea to capture fish. The only way to get up close to the action here is from sea – so I hopped on a small boat loaded up with chum and made my way to Noss National Nature Reserve. Not the largest, but certainly quite dramatic as far as seabird colonies go.
As we approached the tall 180 meter high sea cliffs of Noss NNR from sea, I was able to appreciate the scale of these colonies in a whole new way. There are over 45K nesting guillemots here but they are overshadowed by the noisy 8K gannets.
A little closer approach saw many of these birds going about their daily lives. But the most remarkable parts of these birds were photographed under water. Have you ever wondered what these massive birds look like when they dive after fish in the water? These photographs were made with the camera in a dive housing.
Prehistoric monsters come to mind.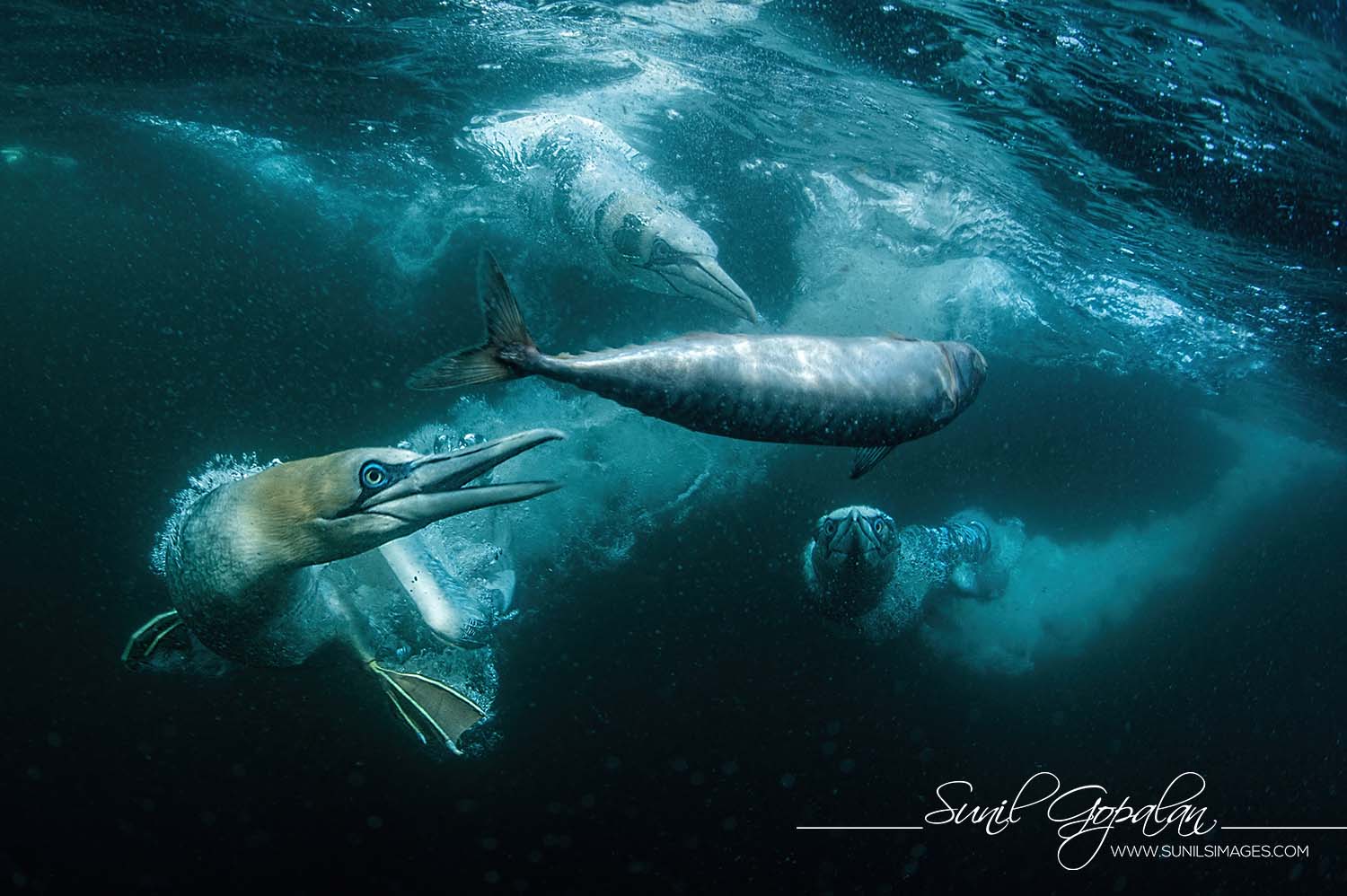 Here the camera is partially submerged showing the cliffs of Noss in the background as this gannet begins it's dive.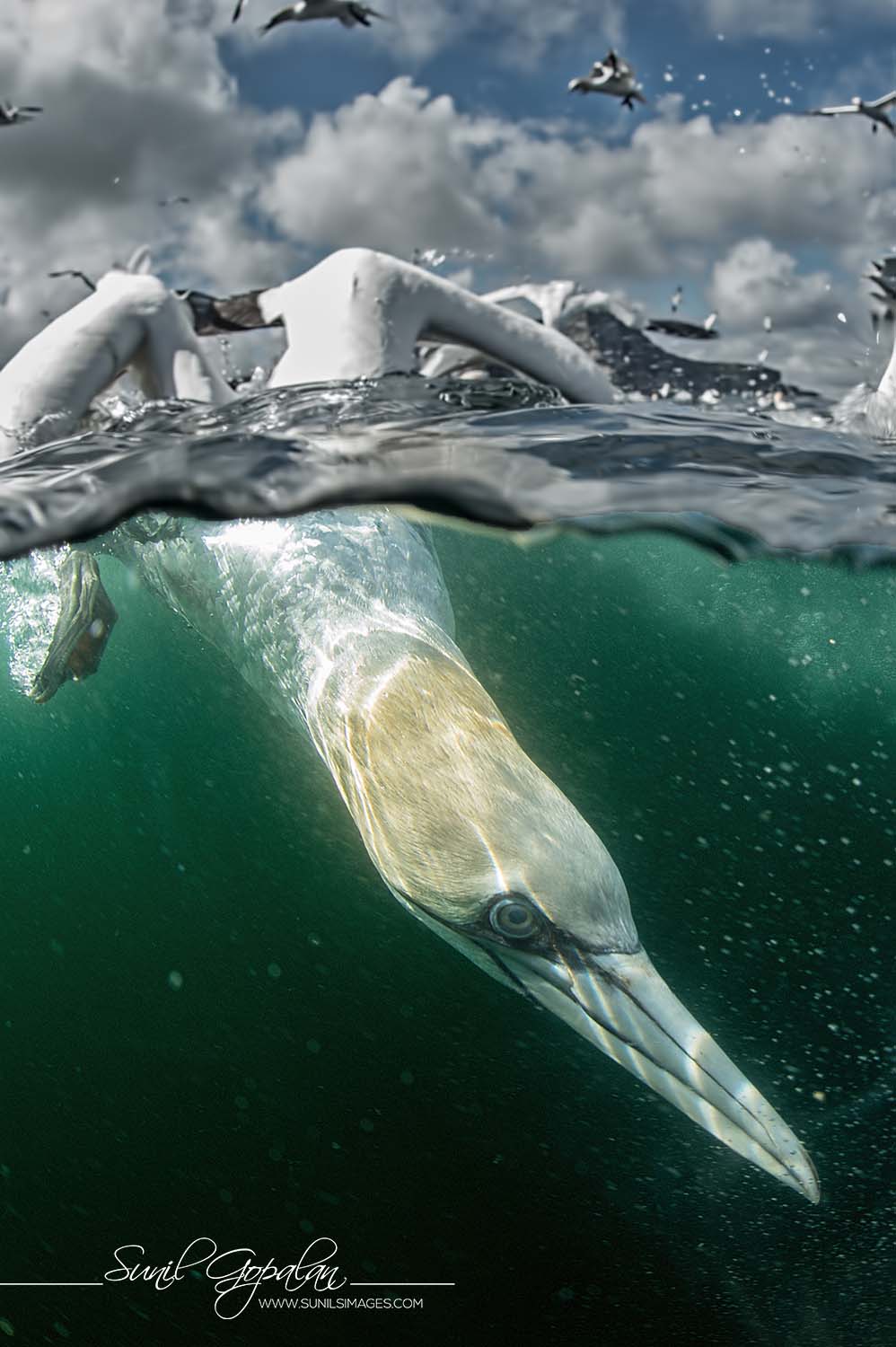 Some other images of underwater gannets here:
I spent hours on the water here and this was some of the most fun time I had getting up close with these birds. Thanks for following along.