"Gorgeous at a distance and bizarre up close" is a fairly accurate description of the Roseate Spoonbill. These gregarious waders are locally common in coastal Florida and even non-birders generally know of this distinctive bird. I was able to dedicate a weekend photographing these birds at a colony in Tampa Bay.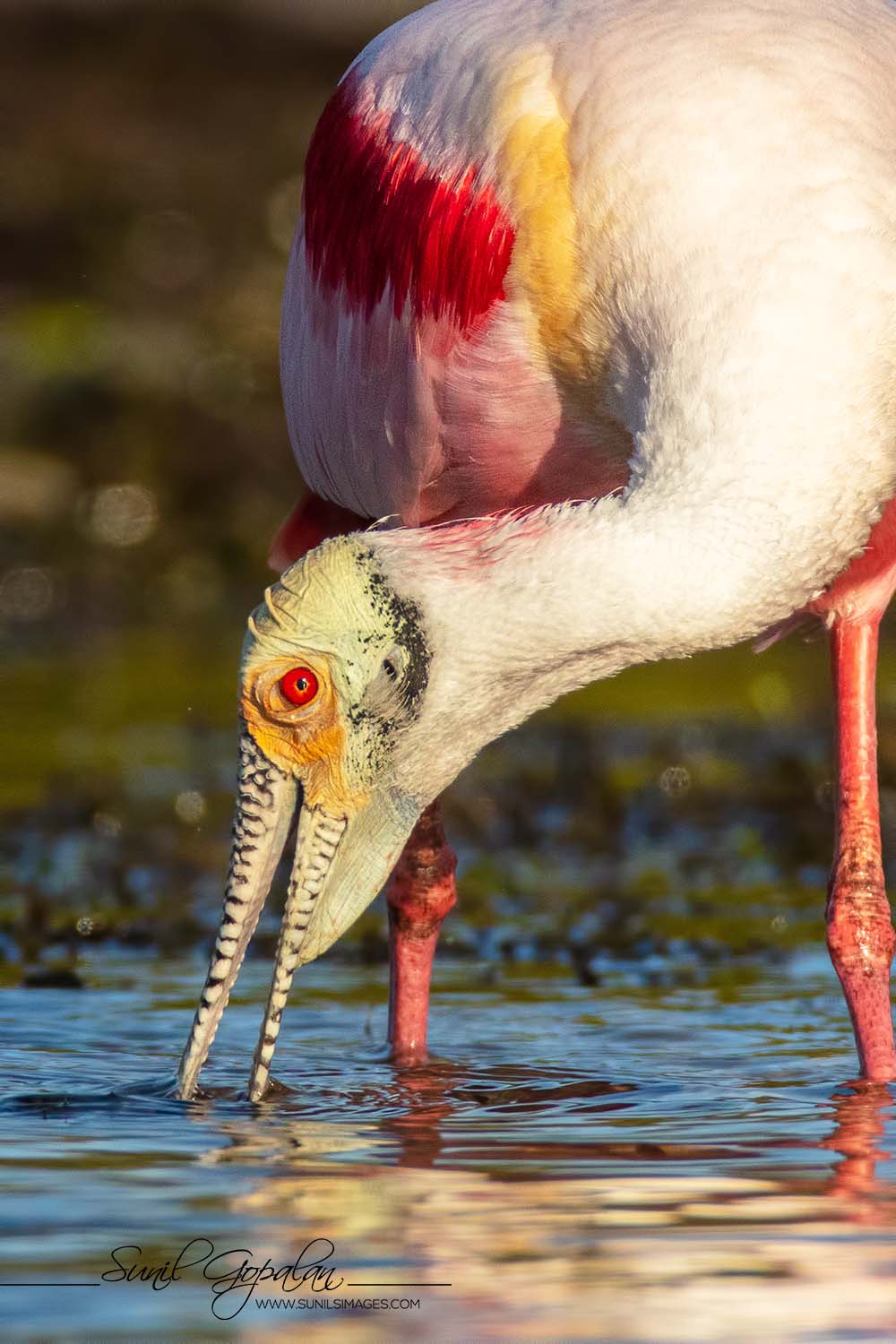 I was able to get some photos before the dawn light hit – slow shutter speeds and blurry artistic shots are definitely my cup of tea. But I always seem to get some – did you drop your camera while you got that shot sort of comments 🙂
After daylight hit, I was able to get some more conventional wading shots. The pink in the feathers get a little yellow tinge when direct sunlight hits it.
And some photographs of interaction between individuals as well. This is breeding behavior in the species.
Roseate Spoonbills are gorgeous when you capture them with their wings outspread. Unfortunately these feathers made them a prime target for hunters in years past.
Here are some flight shots of these large birds as well. Shooting into the sun is unconventional but results in a very ethereal washed out image.
And to wrap up this post, here are some of the other birds I observed while on site for this brief weekend.