The Skagit River has arguably the largest concentration of Bald Eagles int the lower 48. In about November, the birds from Canada and Alaska start showing up to feast on the dying salmon.
I spent a long weekend photographing these birds from the water.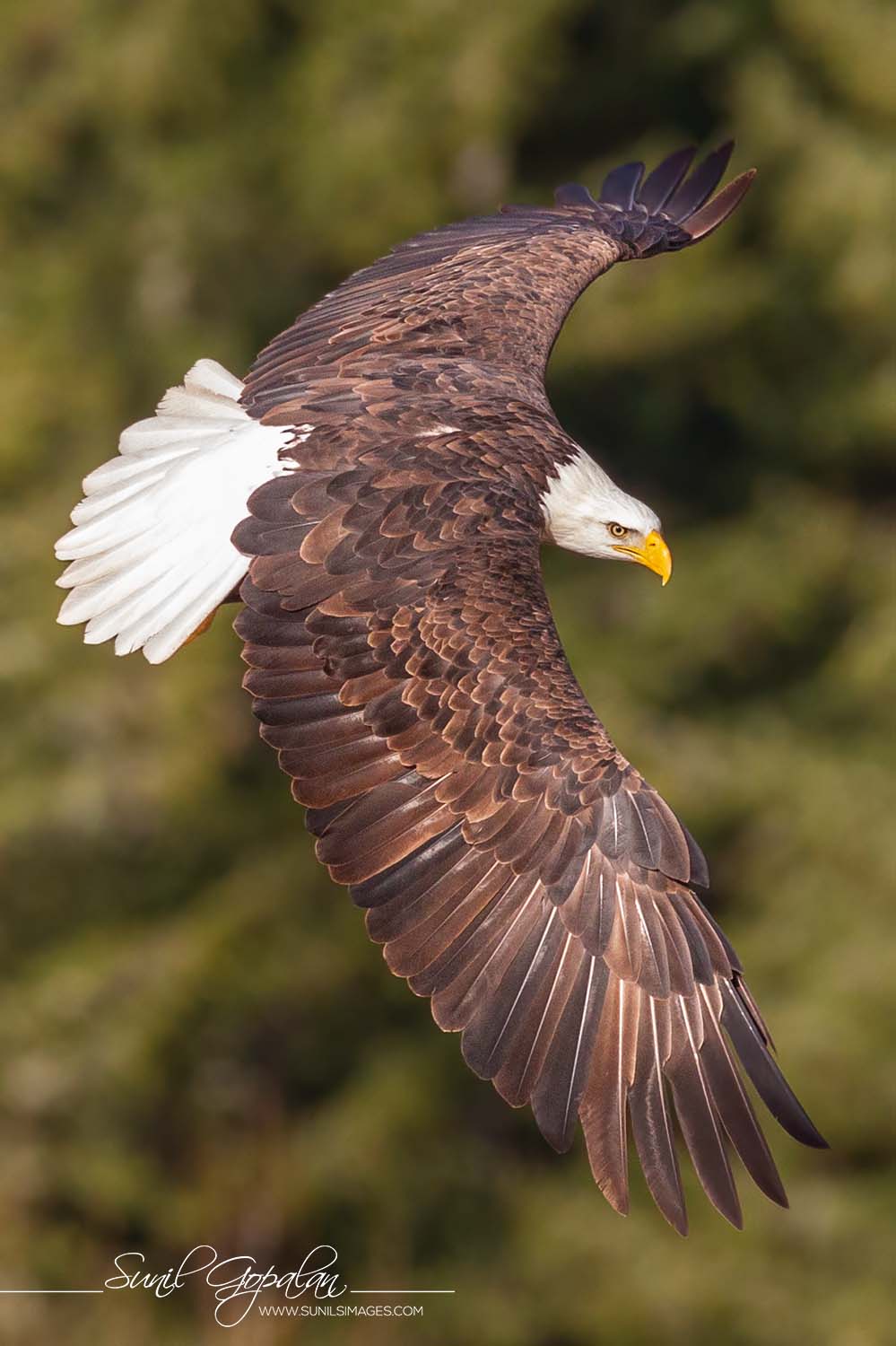 There was plenty of opportunity to photograph the eagles interacting with each other as they tried to get to the salmon. No one was hurt in all the fighting – that I could tell. This sort of aggressive behavior is typical at this time of year.
With some patience and skillful maneuvering by the boat captain, we were able to make some close approaches for some stunning head shots. I'm particularly liking the shots showing the birds nictitating membrane over their eyes.
This Great Blue Heron thought it could get in on the action. And no – it was no match for the juvenile Bald Eagle.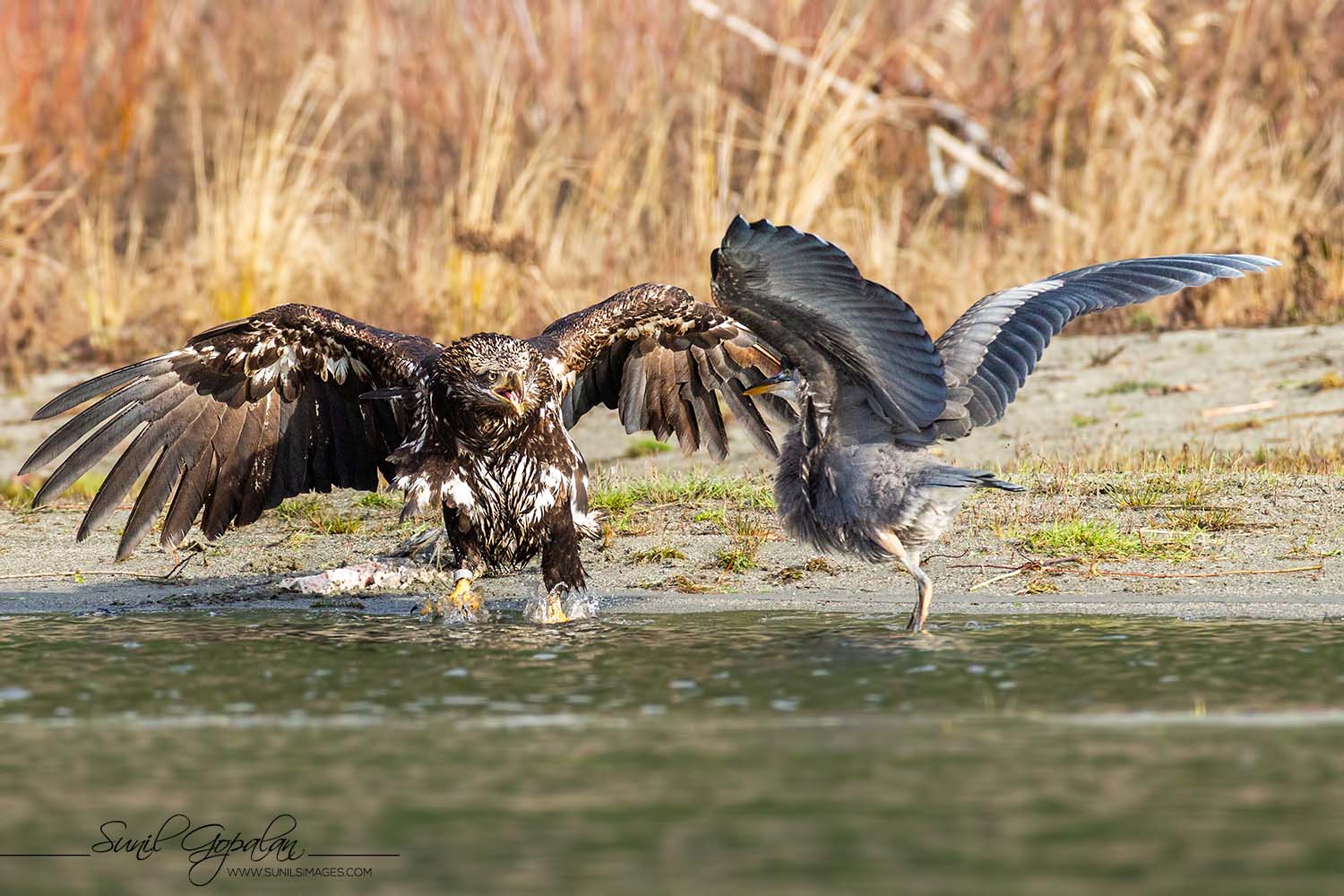 I'll wrap up this post with a few other action shots from the weekend.