I'm thrilled to have an image selected in the Highly Honored section of the BIRDS category in the very prestigious NATURE'S BEST 2016 WINDLAND SMITH RICE INTERNATIONAL AWARDS COMPETITION. This image of an Indigo Bunting on a freshly opening sunflower was photographed not far from my home at the POPE FARM CONSERVANCY in Wisconsin. It made a short list with some other very talented photographers from over 20,000 images submitted from 51 countries.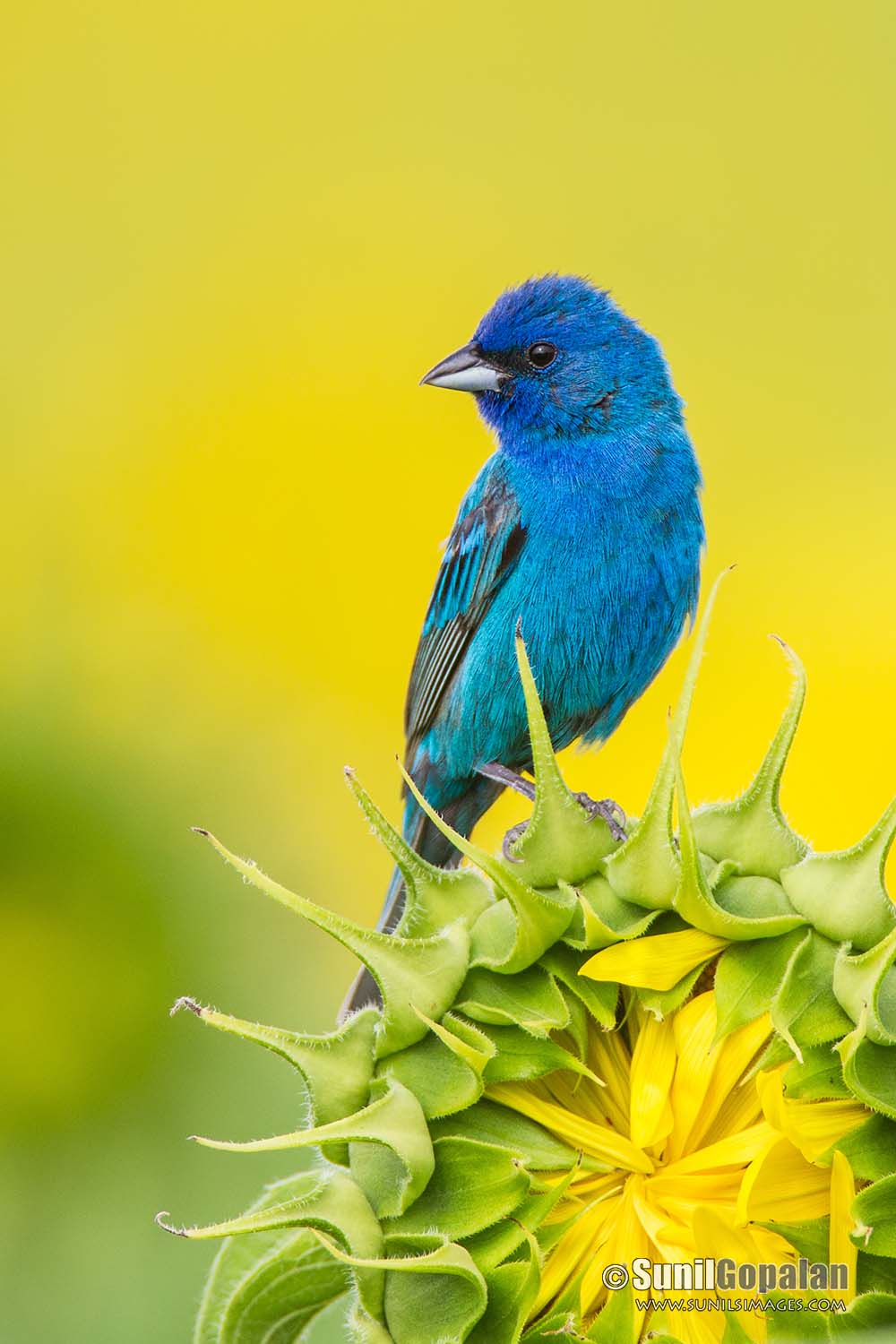 The image will be displayed in large format (courtesy Epson America) at the Smithsonian's National Museum of Natural History in Washington DC in an exhibit that opens October 24, 2016.
My original intention in visiting the conservancy that morning was to photograph some of the beautiful sunflower blooms present during their annual 'Sunflower Days' event held each year in late summer. I brought my telephoto lens along to be able to isolate distant flowers with short DOF shots. While I was putting together some of those distant shots, I heard the unmistakable song of the Indigo Bunting in the distance. I knew the deep blue colors of the bird might present some fantastic photo opportunities in the sea of yellow sunflowers. Sure enough – after some waiting, the stunning blue male popped out and sang for a while as it worked the field. This image is one of those taken during that time.
The Nature's Best competition selected it on a short list of ~ 350 semi-finalists along with this other image of mine which shows Ruff displaying on a lek in Northern Finland. After reviewing the original RAW files and subsequent rounds of judging, the image of the Indigo Bunting on a freshly opening sunflower made the final cut and ended up on display on the walls of the Smithsonian.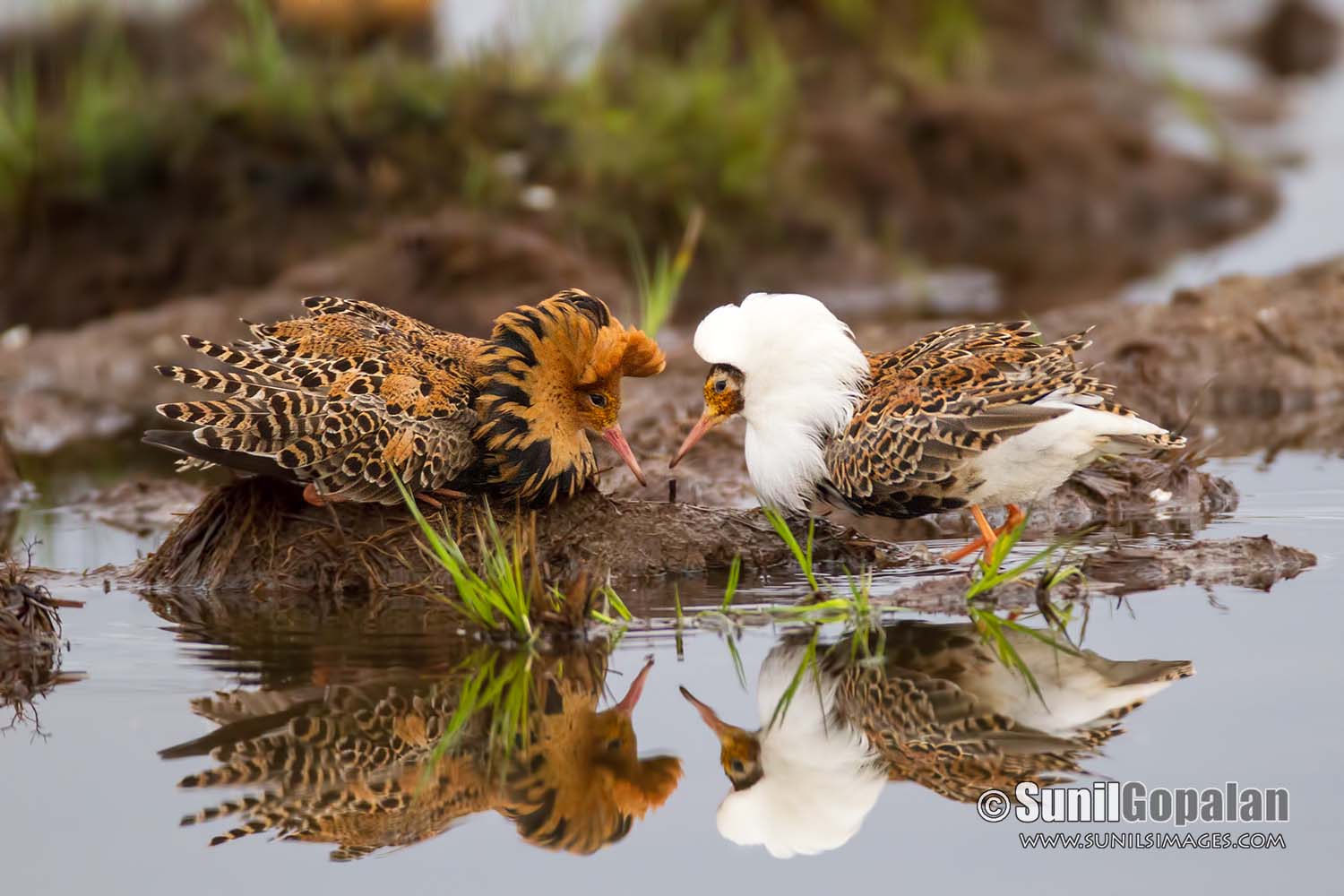 I had an opportunity to visit the museum this week and took this photograph of it hanging on the wall of the special exhibits section of the Natural History Museum along with SOME OTHER FANTASTIC PHOTOGRAPHS.

---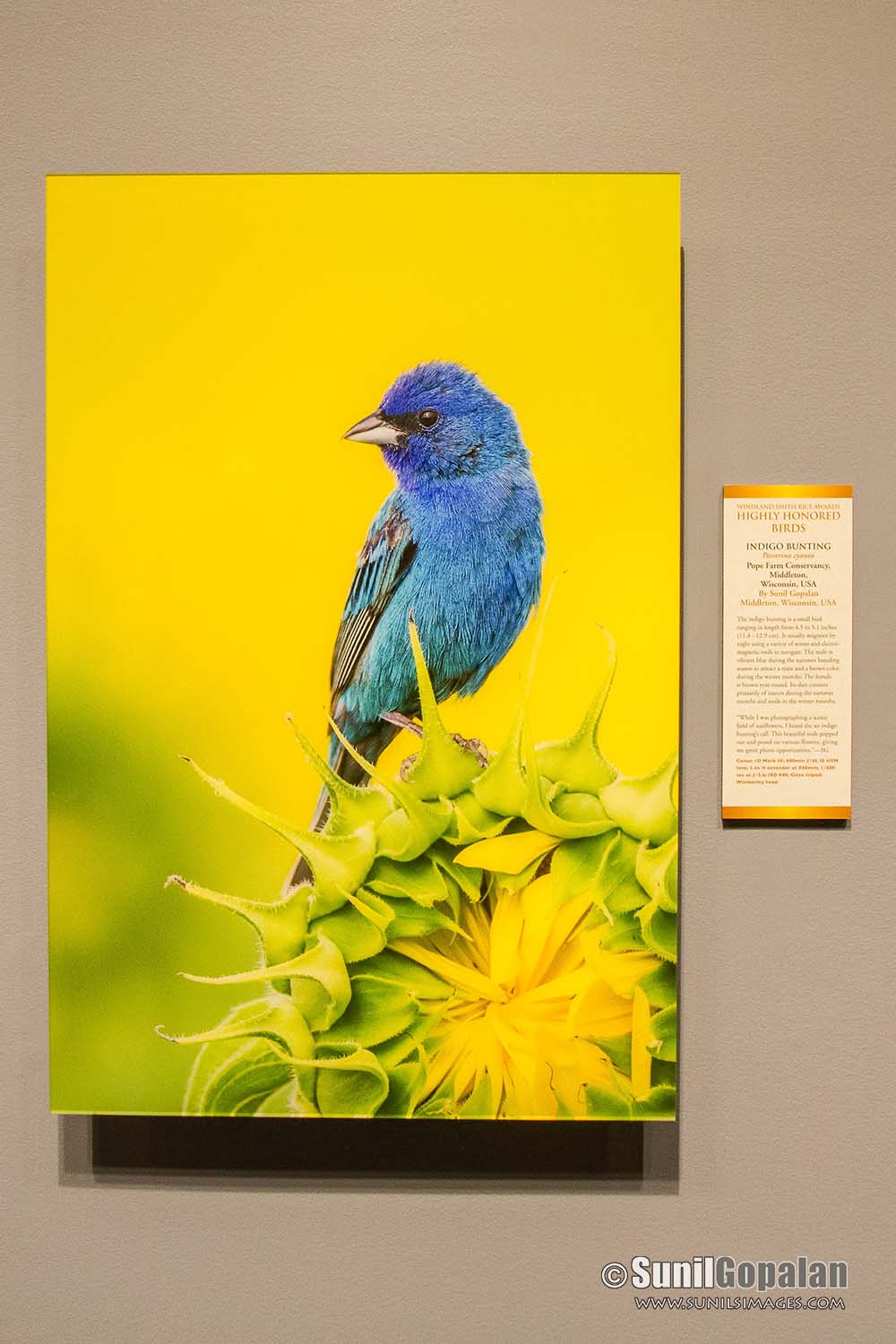 ---